Activities

8/3/20 Bancroft Bobcat Info
8/3/20 - Bancroft Bobcat News!
Can you believe it is August already?! The start of school is just 2 weeks away. We are all waiting to find out more concrete details - know that there will be a wealth of information coming from the District and the School over the coming week as they prepare to share updated Info Days procedures, class assignments, and connect virtually with parents and students for the beginning of school.
MDUSD school board confirmed on July 27th that we will start the school year in 100% distance learning mode. 8/13 & 14 have become additional teacher prep/professional development days, and the first day of instruction has moved to Monday August 17th.
Communications will be going out via School Messenger from our new Principal this week with all of the information for how to pick up Chromebooks, school books, and complete registration paperwork during the week of August 10th.
The PFC Board has been meeting over the summer to strategize our digital role. We are working hard to find new and unique ways to engage as a community when we are so used to seeing each other on campus each day. We need your support! Please join our virtual meetings, and bring your ideas. We need volunteers to help us rethink fundraisers and activities as we remain at home, or as large group gatherings are still prohibited. Our Dollar-A-Day annual giving campaign will be even more critical this year as our biggest fundraising opportunity. See below for more on our new principal and some changes for the start of school.
Meet our New Principal!
| | |
| --- | --- |
| | Additionally, we have been meeting with our new Principal! Cindy Dunn's first day as Bancroft Principal is today, Monday, August 3rd, but rest assured that she has already been hard at work for the last 3 weeks coordinating with other local elementary principals and school/district staff. Parents will have the opportunity to have a "Meet & Greet" with Ms. Dunn at our first PFC meeting in August (anticipated 8/25) and through virtual back to school nights, but in the meantime, we asked Mrs. Dunn to tell us a little bit about herself: |
Tell us about your career thus far?
I've been in education for 24 years. Taught in both middle and elementary school for 17 years, then moved into administration. I was an Assistant Principal in Glendale and Murrietta before becoming a principal in Twenty Nine Palms for 4 years.
What made you interested in Bancroft Elementary?
Bancroft jumped out at me because of the TWDI program as well as being in Walnut Creek. I moved up here to be closer to my sister, so this area was in the perfect location.
What excites you the most about being the new Principal at Bancroft?
There are many challenges ahead; Learning a new school and new district, Distance Learning, Hybrid learning, etc. Change does not scare me and I love being challenged. Bancroft is a great school and I can't wait to get the kids back in person and get to know them and the families that make up Bancroft.
What makes you optimistic about the upcoming school year?
I believe that as an educational community, school, parents, students, we can prosper. Distance learning won't be easy and it might even be messy at times, but I have no doubt that the Bancroft Bobcats will take this challenge head on and prosper.
Tell us about your family.
I've been married to Bryan for 14 years as of just last week 7/16. I have 2 stepdaughters in Arkansas with 5 grandchildren there and I have one son that lives in WA. They are expecting their 1st child in February and I'm very excited. I have a 3 year old niece and an 8 your old nephew and I adore them. I have 4 dogs and 3 cats. I love animals and the outdoors.
I love to take road trips to see family. I enjoy going to Disneyland. Trips to the beach and mountains are two of my favorite things to do. I'm a shopper. I can't deny it. Outlet malls are my favorite. Wherever I go, you'll find a Starbucks beverage in my hand. That's REAL fun! :)
What is your ideal vacation?
Beach, mountains, sleeping in and good food. Bryan and I enjoy going on cruises. The pizza at midnight is the best.
What three things do you want to make sure students and parents know about you?
1) My number one priority is safety for my students and their families. Students can't learn if they aren't safe.
2) I have an open door policy for parents and students. With distance learning, the open door is email or class dojo.
3) Being new, I may not have all the answers all the time. What I can promise is that if I don't know something, I will do my best to find an answer/solution for every questions/challenge I come across.
Additional Information - be in the know!
The PFC Board is working hard to set up our online donation portal and future store through Konstella. Spirit wear and birthday book logistics are still being worked through, so additional information on how to purchase those will come after the first day of school.
We will continue to utilize Konstella and facebook (@BancroftPFC) in addition to our website to provide as much information as we can in a timely fashion. We will also do our best to respond to your questions and communications as quick as possible, but bear with us as we are all volunteer parents working from home and navigating this new adventure just like all of you.
Stay in the Know! Use the following tools hyperlinked below.
and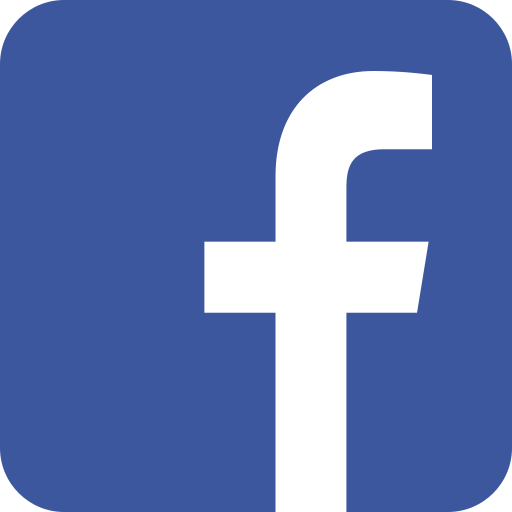 and www.bancroftpfc.org