Activities

Bobcat Tracks - April 2020
Bobcat Tracks - April 2020
and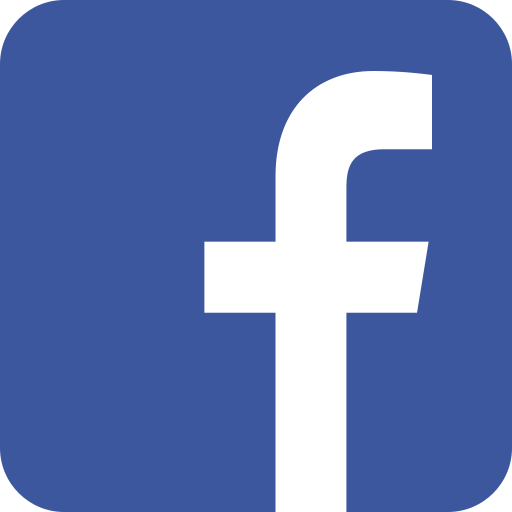 and www.bancroftpfc.org
Hello Bobcat Families,
MDUSD has announced they will officially extend the suspension of in-class instruction through the remainder of the 2019-2020 school year, with additional information to be provided during the virtual Governing Board Meeting this afternoon, April 13, 2020 (https://www.mdusd.org/coronavirus2). As the staff returns from Spring Break, they will be continuing distance learning and making arrangements for the rest of the school year, including addressing your questions about physical property to be returned to school as well as items on campus to return to students. Stay on the lookout for future communications from Mrs. Schuler and your classroom teachers!
While we cannot physically be together, I hope you are all continuing to connect virtually with your class and your friends, and that you are also allowing time to disconnect altogether. At this time, our household is going through moments of both peace and chaos as we live, work, eat, and breathe with each other... and only each other... over the past 4 weeks. Priorities and levels of accomplishment change daily, but it's OK!
I am inspired at this time to hear from friends, classmates, staff, teachers, and our onsite daycare about their efforts to reach out to each other and stay connected. I hope you all had a chance to attend the parade at the beginning of the month - what a great outpouring from our school to our community - 46 cars! It was a highlight of the week for my kids!
I also want to echo a HUGE THANK YOU to the outpouring of support from our community for our auction! It was a great success and allowed us to fully meet out income needs for the year! This would not have been possible without our amazing auction team, who was able to pivot quickly and get everything online. Please see Suzanne's full announcement here!
Even though we won't be back in-person this year, it is important to stay engaged and recommit to our awesome programs and events that support our teachers and enrich our students' daily experience at Bancroft. To that end, we are still focused on recruiting parents for lead and support roles for the 2020-2021 school year. Please see recruitment announcement below and let us know how you can lend a hand to ensure the things your student loves best can continue into the future. PFC events are 100% volunteer driven!
We will hold a PFC Meeting on April 21st at 7pm via Zoom (agenda and log-in details to be sent later this week) and we hope that you will participate remotely!
Stay healthy and safe everyone!
GO BOBCATS!
Sarah Rhodes
April
4/13 - distance learning resumes
4/21 - PFC Meeting, 7pm via Zoom (agenda and Zoom link will be emailed separately)
Virtual Spring Book Fair (details from Ms. Gomes soon!)
Spring Auction - THANK YOU!!
Planning the auction is a year long process and our team worked incredibly hard to gather some amazing items for bidding. Huge thanks go to our amazing team led by Suzanne Leibowitz , and including Jennifer Chlebicki, Kathy Biddick, Jennifer Juarez, Sally Graver, Liana Delucca-Johnson, Kristina Bates, Angie Meza, Juliana Pinzon, Jane Hazin, Nicole Jenkins, Maggie Whitehead, Jeff Paul and Katherine Beckner.
This was a team effort and with the support of our wonderful Bancroft community we were able to not only meet our goal but exceed it by raising over $45K . This income will help us fully fund our operating budget for this year!
We have some amazing "buy in parties" which we will make available again for purchase once we have confirmed dates of these events in light of the current Shelter in Place needs.
If you need to pick up your auction items, please contact Jennifer Chlebicki at jennifer.chlebicki@gmail.com
Recruiting for 2020-2021
The PFC needs YOU! We need parent volunteers to serve on the PFC executive board for the upcoming 2020-2021 school year. Nomination of Board candidates will take place at the April 21st PFC meeting, followed by elections at the May 12th meeting. The following are the positions that make up the PFC executive board: President; Treasurer; VP; VP Fundraising; VP Communications; Financial Secretary; Recording Secretary; and Historian. If you are interested in any of the Board positions, please contact Sarah Rhodes (current President) or Ben Nie (current VP) via email to let us know!
In addition to the executive board positions, there are many Committees that need leads and team members to make the events and programs successful. These include Spring Auction, Fall Fest, Hospitality, Walkathon, 4th Grade Outdoor Ed Fundraising, and more. Not sure if you can commit to one of these roles at this time? What about grabbing a friend and splitting the role or volunteering to serve on a support committee? Every bit of volunteering helps and is appreciated. Willing volunteers are appointed by the President (typically in May) so that they can coordinate with this year's volunteer in advance.
To learn more about the descriptions and responsibilities of these roles, please visit http://www.bancroftpfc.org/about-the-pfc.html, or contact any of the existing PFC board members and we will be happy to discuss with you and help answer any questions (Linda Schuler, Sarah Rhodes, Ben Nie, Jennifer Enson, Dory Barnard, David Barnard).
Thank you Bancroft community for your continued support and for showing our children through our actions the importance of community service and volunteerism!
Fundraising Updates
The PFC was able to fully fund our 2019-2020 Expenses, raising a little over $217,000. Both our Fall Walkathon and our Spring Auction exceeded their goals to help us achieve our goals - thank you to everyone who has donated this year!

Bobcats on Parade!
Thank you to the staff and teachers at Bancroft Elementary and Dianne Adair for showing up for our students and bringing joy to the community! There are tons of photos from parents, teachers, and staff across our community within the Facebook group "Bancroft Elementary Walnut Creek Families" if you missed it!
Ongoing "Shop for Bancroft" Fundraisers
During social distancing is a great time to familiarize yourself with the online apps for BoxTops and Benefit, which gives a % back from electronic gift card purchases! Also, make sure you're going through smile.amazon.com for those prime purchases!
Box Tops for Education
Now you can scan your store receipt with the Box Tops mobile app to identify participating products and instantly add cash to Bancroft's earnings online. Download the app now! For further information, visit www.btfe.com/FAQS.
Each clipping/scanned product is worth $0.10 and they add up quickly! Thank you for adding to Bancroft'$ fund$ 4 kid$!
Shopping/Rewards Programs
Click here for more information on the little things you can do that add up for our school! For example, when you shop at smile.amazon.com, you use the same account as on Amazon.com. Your shopping cart, Wish List, registry, and other account settings are also the same. Then every eligible purchase you make at smile.amazon.com will result in a donation to the Bancroft PFC. To shop at AmazonSmile simply go to smile.amazon.com and choose "Bancroft Elementary School PFC" as your beneficiary.
​