Activities

Bobcat Tracks - August 2020
Bobcat Tracks - August 2020
and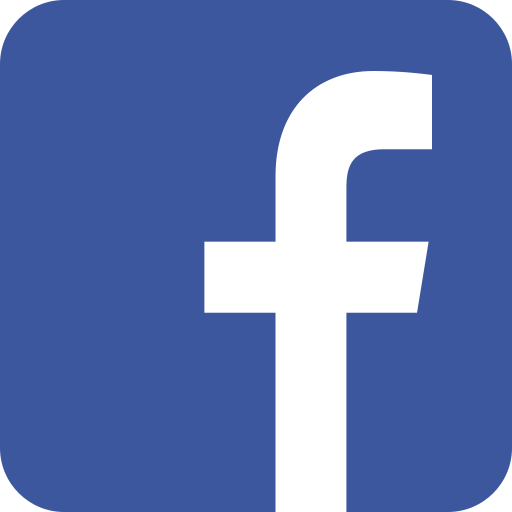 and www.bancroftpfc.org
Welcome Bobcat families!
We are looking forward to a great 2020-2021 school year! It is different, it is unfamiliar - but working together I know we can make this a year to remember! This year we are more excited than ever to hear your new ideas as we work together with our new principal and our excellent teaching staff to redefine not only our priorities, but our possibilities. Over the next few weeks we will be working to identify the budget needs for this year to best meet our students. We are in need of parents to help plan and execute our annual Walkathon and Auction fundraisers (and a host of other roles). We are hoping they will be possible by spring, but would like to start planning virtual options at this time.
Our Dollar A Day annual giving campaign is off to a great start after week 1 (almost 1/3 of our goal)! There is always a chance that this could be our only true fundraiser of the year, as such we are hoping for 100% family participation, no matter the amount. You can donate now, or spread it out as a small monthly donation. Please visit Konstella today and click the FUNDRAISING tab (Donations in the pull-down menu if using the app) to make your tax-deductible contribution!
Please read below for lots of important information! We'll see you online next week for the PFC Meet & Greet. Thank you again for all the support in making Bancroft the best it can be!
Go Bobcats!
Sarah Rhodes
2020-21 President, Bancroft PFC
Upcoming Dates - Please Mark Your Calendars!
Please visit Konstella or the Bancroft PFC website for the full calendar events and all event details! As event details are updated - Konstella will be the most up-to-date and accurate information!
AUGUST
8/25- PFC Meet & Greet Meeting with Principal Dunn!

7pm - Check Konstella calendar event for Zoom info (posted 24 hours in advance)!
SEPTEMBER
9/7 - Labor Day, NO SCHOOL
9/15 - PFC Meeting (virtual)
Fundraising Update
Bancroft's annual Dollar-A-Day giving campaign is off to a strong start, with
over $40,000 in donations so far!
Thank you to all the families who have contributed!
This year, it's easier than ever to donate - you can donate online directly through Konstella and your tax-deductible donation receipt will be available instantly. You can also bring a check made payable to the "Bancroft PFC" to the school office. The suggested donation is $365 per child (or just $36 per month for 10 months), but any amount is appreciated and every dollar makes a difference!
Where does the money go? In previous years, this money has gone towards things like instructional assistants, items for school/instructional support, and various school events and activities. This year, our needs and spending will likely look a little different. Please join our online PFC meeting on September 15th where we'll update the budget for the 20-21 school year.
Important Information
Update Your Konstella Account for the New Year
Don't forget to update your Konstella to place your children in their correct classroom. We use Konstella for all school wide communication from the Bancroft PFC and your room parents will use Konstella to make classroom specific announcements. This is also where you can reach out to other parents through the school wide directory.
** NOTE: We eliminate all users at the end of each month that are not fully registered with a current student in a current classroom to help keep our site secure for active families. Please make sure you account is fully up to date today**
Bancroft PFC will email out our monthly Bobcat Tracks newsletter, but remember you can also find the most up to date information and copies of the Tracks on Konstella by visiting the CALENDAR or the FEED. Missed something ? - you can find it on Konstella!
Spirit Wear
Every Friday is spirit wear day at Bancroft, even during distance learning! A spirit trophy rotates throughout the school year, and is usually held by the classroom with the most spirit. Even though we are starting off the year with virtual classrooms, help your class win by showing off your Bobcat pride wearing blue and yellow or vintage Bancroft gear!
Our new 2020-2021 spirit wear design is done! We are finalizing the ordering and pick-up process and we will be selling online shortly through Konstella. Details will be emailed out as soon as the ordering process is live. We will be doing one large order in September ONLY, so pick out your favorite now!
Birthday Books and Library Renovations
At the end of last year, we made a plan with our wonderful librarian Ms. Gomes to give a mini face-lift to our library using dedicated PFC reserve funds. The circular station of desktops will be replaced with a larger collection of chromebooks and the outdated tables and chairs will all be replaced, made possible by your past donations!
Our Birthday Book program will continue this year, with donations moving online through Konstella. Celebrate your child's birthday at Bancroft with a new library book! When you donate $15 to the Bancroft Library , a new book will be given to the library in honor of your child's birthday. Our librarian, Ms. Gomes, will provide a selection of books for your child to choose from. This special book will include a custom-made bookplate inside recognizing your child and their birth date. Summer birthdays are recognized during the year on the "Half Birthday." These special books then become part of the Bancroft Library
collection to be enjoyed by all for years to come. Support the library and give your child a unique treat in honor of their special day!
Each student gets a car magnet this year!
| | |
| --- | --- |
| | Our car magnets have been distributed to each teacher to hand out with school materials! This year we have provided one to every student and teacher to foster community connection while we are all apart. So show your Bancroft Pride and give a friendly wave and a "Go Bobcats!" as you see each other around town. |
Welcome New TeacherJeong Kinser
Please welcome one of our new teachers Jeong Kinser (Mrs. Kinser) who is thrilled to be teaching 2nd grade this year and looking forward to getting to know everyone.
Mrs. Kinser
Make the Best of Distance Learning
By Tatyana Leskowicz
My kids can't wait for the school to start. They didn't always feel that way. In fact distance learning didn't work so well in our house this spring. Now we're in for more distance learning, and this time around we've spent the time to make sure that their mental state and physical space gives them the greatest chance of success. Here is what we did
If your child is messy, turn the work space around to face away from the wall. It's just as hard for kids to let the world into their inner sanctum via zoom. Having the wall behind them when they are seated helps create a neutral background.
New school supplies! If you're anything like us, you probably have a million crayons, notebooks, and glue sticks lying around. But new supplies is more than just being able to write on a piece of paper. It is an important ritual that helps children to transition from summer break to school. It is especially important this year when they'll be going to school in the same house they've spent their summer in.
All the pencils, scissors, glue, etc. go in a pencil box. That pencil box is only for school work. Hopefully, that will ensure that whenever there is class, there is no need to run around the house to find that highlighter that hasn't been seen since Wednesday.
Install Zoom as a standalone app on a Chromebook. My child walked out of her zoom sessions because it was too glitchy. Turns out the standalone app functions a lot better on a Chromebook.
We set the study mood by creating "focus spray" made up of water and essential oils. When it's time for class, we spray the room. That way the smell becomes associated with studying and eventually will train them to focus anytime that smell is around. It will also create the needed mental separation between school and sleep which are now done in the same room.
A sign that lets the family members know when there is a class going on. Last spring there were quite a few mishaps of people interrupting class time. A simple "Busy!" sign is all it took to resolve it.
Install or log into all the apps that the teacher recommends. Sometimes it's helpful to do a dry run to avoid issues later. Also, some devices are more suited for a particular task. For example, did you know that in the Google Classroom app on iOS (and I assume Android) you can take a picture to submit the assignment? Now my second grader can use her iPod to submit those paper worksheets. I just have to walk her through the process a few times.
Put the schedule where the child can see it, along with their classroom number and their login information.
CHANGE! If something doesn't work, we change it. This is the most important aspect of our setup. It's trial and error for us all. We think something may work, but it doesn't. The sooner we change things that don't work, the faster we come up with a setup that does.
Support From Dianne Adair
Mrs. Lee and her amazing staff did an incredible job to keep things light, fun and safe for the kids who attended camp this summer. With all the challenges they faced, they were able to pull off a great summer! They are excited to have 72 kids at the center for distance learning this fall. Mrs. Lee is taking every possible precaution, kids and staff are washing hands like crazy, and they are in constant contact with the State of California Childcare Licensing, the CDC, the Health Department, and now with Principal Dunn and many teachers. As always, parents and students are amazed by the staff's dedication and are so incredibly grateful for the center being able to stay open and help so many families. Donations are welcome of any printer paper, paper towels, tissues, hand soap, hand sanitizer and the ever elusive Clorox wipes or Lysol.
Contra Costa Library "Front Door Service"
Although our school library may not be available right now, the Contra Costa Library is operating with Front Door Service at 25 library locations!
Follow these easy steps to get some books and keep the kids busy!
Place your holds (up to 50 books). You can also request a selection of children's/elementary school books and have the librarian pick some for you!
Wait for notification that holds are ready.
Schedule an appointment.
Pick them up outside the library's front door.
Return all materials to the book drop outside.
More info here: https://ccclib.org/front-door-service/
"Shop for Bancroft" Fundraisers
Click here for more information on the little things you can do that add up for our school! Download these Apps today to generate easy money for the school at not additional cost to you!
_____________________________________
Do you have Bancroft or PFC events to highlight in the next Bobcat Tracks? Email Maria Sky-Topf, Bobcat Tracks Editor or Dory Barnard, VP Communications. You can find us on Konstella!