Activities

Bobcat Tracks - December 2019
Bobcat Tracks - December 2019
and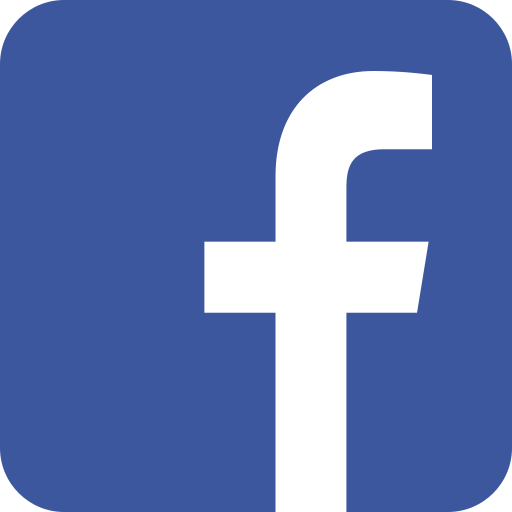 and www.bancroftpfc.org
Dear Bobcat Families,
Wow! 2019 is almost over - where has the time gone? STEAM, Art, Garden (all programs funded by PFC) are in full swing across the campus! We've had some great community events so far this year, and are looking forward to the Auction, Multi-Cultural Fair, Musical, Open House, and other events that are coming in 2020! This last week of school for 2019, we have local events at Sports Basement and Mooyah offering discounts to you and generating funds for Bancroft!
As always, all parents and faculty are encouraged to attend PFC meetings where we connect with one another to discuss issues on campus and brainstorm and vote on ways to enrich our students experience. If you have ideas on events, activities, or funding that PFC can support we want to hear from you! Let us know where you can help!
DECEMBER
12/9-20 - Parent Teacher Conferences (Early dismissal)
12/15-12/21 - Bancroft Holiday Shopping Days at Sports Basement (save up to 20%)
12/18 - Dine 2 Donate at Mooyah, all day
12/23-1/6 - Winter Break, School Closed
January
1/7 - Winter Recess ends, School starts!
1/15 - Dine 2 Donate at Rocco's, all day
1/31 - Multi-Cultural Fair - 5-7pm MUR
GO BOBCATS!
Sarah Rhodes
(3rd & K parent)
Fundraising Update
The 2019-2020 PFC Expenses are $210,000 so every dollar counts toward providing enriching activities and education support for our students. Walkathon was a smashing success! To date we have raised approximately $147,000 toward our goal (70%).
Our Auction in March is the 3rd and final school-wide fundraiser in Spring and we need more volunteers to join the team.
Auction tickets are now on sale!
Get your costumes ready for this Olympic themed event. This sell out event on March 21, 2020 is for adults only and is a wonderful way to mingle with other Bancroft parents, faculty and staff. Ticket prices go up January 15th - We look forward to seeing you there!
Help us make this year's Auction a success!
If you are able to help make this event successful, please contact auction lead Suzanne Yahiro Leibowitz at asuzanneya@hotmail.com .
Donate items - contact the team with your donation opportunities today! In particular we are looking for some big ticket items like hotel stays, timeshares, vacation homes, corporate boxes for sporting events, etc. But if you have other items or services you can donate we want to hear from you!
Host a buy-in party - A Buy-In Party is an event you host as part of the auction fundraiser. People sign up at the auction by buying a slot to attend your party or event. Many buy-in parties can be done at very little expense to the host – they are very popular and a great way to participate in the auction! The host decides: theme, location, audience (adults, students, or families), number of participants (typically 8 or more), date and bid price for attendance.
Bake/Buy an Auction Dessert - Donate a homemade or store bought dessert for the live auction! Everyone is hungry for dessert and eager to win something sweet for their table after dinner. It's a great way to participate from home​
http://www.bancroftpfc.org/--auction.html
Upcoming Events - Join Us!

Dine 2 Donate at Mooyah - Wednesday, December 18, 11:30am-9:00pm
The next D2D event is at Mooyah! Located in the same shopping center as Sports Basement, 1815 Ygnacio Valley Rd, Suite D, Walnut Creek. Just bring in the attached flyer or show it to the cashier on your phone when you place your order and Mooyah will donate a portion of the proceeds to the Bancroft PFC!
Bancroft Holiday Shopping Days at Sports Basement, Sunday, Dec 15 - Saturday, Dec 21
Bancroft Elementary's 20% Off Holiday Shopping Days. All Basementeers signed up to support Bancroft Elementary can shop all day at any Sports Basement store or online and receive 20% off their whole purchase. Non-Basementeers receive 11% off. Some exclusions apply. The more you spend, the more Bancroft Elementary will receive in 2020, please remember to enroll in the Basementeer program if you have not yet in order to receive the 20% off!
Dine 2 Donate at Rocco's - Wednesday, January 15, all day
The January D2D event is at Rocco's Ristorante Pizzeria! Located at 2909 Ygnacio Valley Rd
Walnut Creek, CA 94598. It's all day, dine in or take out, no flyer necessary and we get 25% of our sales!
Multi-Cultural Night - Friday, Jan. 31st, 5-7pm in MUR
The PFC will be hosting a Multi-Cultural Family Night on Friday, January 31, 2020! Whether you and your family enjoy customs, food, crafts, dances, music, from this country or others around the world, we would love for you to share your cultural experiences with us!
We are looking for families who would like to bring food to share or demonstrate an art project or game or perform music or dance, or any other ideas you may have.
The level of participation is flexible and completely up to you; this is a night to celebrate diversity and build community in our school. Please contact Brooke Nie via Konstella if you are interested in volunteering. More info on Konstella here. See you there!
Steam Lab Update
STEAM now has a webpage! Look for updates coming soon. In the meantime check out the list of donation requests and recyclables you can bring to the STEAM lab to aide in upcoming challenges,
There continues to be significant traffic violations around campus - illegal u-turns, driving through the crosswalk when pedestrians are present, and red curb parking. Please contact the non-emergency police at 925-943-9844 to report issues.
A special shout out to our crossing guard Maria! She manages both crosswalks at Parish and Claiborne and brings an awesome spirit! Please remember to obey all crossing guard instructions and help her help our students! Don't forget her when you are showing holiday gratitude this week around campus!
Past Events Wrap-Up - Thank you!
Book Fair Success!
This book fair was the highest selling of all the fairs in the past 4 years!! The total sales amount was $10,487.64. With the profits nearly $3,000 worth of books were purchased directly for classrooms, and we gave away 15 free books with the raffles.
A big shout out and thank you to Lauren Cook, Kathline Gomes and all the volunteers - Konstella says 20 people helped out! We couldn't do it without you!!!
And a thank you to the Dianne Adair staff for their support!
Walk A Thon by the Numbers!
Thank you to all volunteers and participants in this year's Walk-A-Thon! The event was a huge success has now brought in $35,929!! The school ran a little over 6,000 laps! The class winners received a trophy and special popsicle treat with extra recess and the student winners each receive a gift card!
Classroom Winners

Highest earning class - Velasquez/Martinez AM (Kinder) at $3,230
Highest class participation - Velasquez/Martinez AM (Kinder) at 84%
Most Spirited - Davis/Winbery (Kinder)
Most Laps Run - Hicks 3rd grade with 372 laps

Top 3 students with most donations:

Nathan Yeh (2nd grade) - $1180
Lauren Kyono (Kinder) - $1,025
Ethan Kyono (3rd grade) - $775
Great job everyone!! Special thanks to Melissa Sanders for planning and leading this fun event and crucial fundraiser!
Monthly Box Tops News
Now you can scan your store receipt with the Box Tops mobile app to identify participating products and instantly add cash to Bancroft's earnings online. Download the app now! For further information, visit www.btfe.com/FAQS.
Each clipping/scanned product is worth $0.10 and they add up quickly! Thank you for adding to Bancroft'$ fund$ 4 kid$!
September Box Top winner is Mrs. Korsgaard's class! And the October winner is Mrs. Winbery and Mrs. Davis's class!
Ongoing "Shop for Bancroft" Fundraisers
Click here for more information on the little things you can do that add up for our school! Download these Apps today to generate easy money for the school at not additional cost to you!