Activities

Bobcat Tracks - December 2020
Bobcat Tracks Monthly Newsletter
December 2020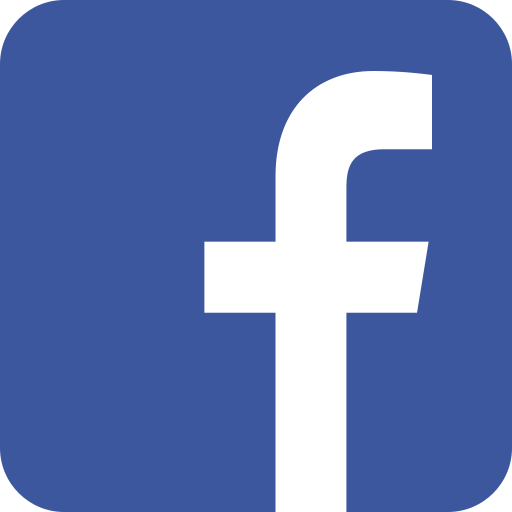 and www.bancroftpfc.org
President's Update
Happy December everyone!
Next week is our virtual Moveathon - we are looking forward to hearing what the students do each day to keep their bodies moving as we head toward winter break. Please join us for the Capoeira kick-off tomorrow at 5pm! Big thank you to Sabia Pinheiro for volunteering to share his amazing talents with our students!
To focus on the Moveathon, we are canceling our December PFC meeting and look forward to seeing you all in January. At our Board meeting, the PFC Executive Board voted to move forward with purchasing up to $40,000 in new Chromebooks to help Bancroft meet its replacement needs at the end of the year. As many of you know, over 400 Chromebooks met the end of their "useful life" in June 2020, but Google extended the support date to 2021. At this time, bulk orders of Chromebooks through the District are taking over 6 months to come in, so we are moving forward now using the money that was put in reserve each of the past 2 school years for this purpose. This purchase is anticipated to provide around 150 Chromebooks, which won't meet the full need. In March 2021 as we set the 21/22 PFC budget we will need to determine how to spend additional PFC funds after operating expenses are covered.
We appreciate your tireless efforts in supporting our teachers and our students! Stay safe as we stay home for another month. I hope you enjoy your winter break!
GO BOBCATS!
Sarah Rhodes
4th and 1st grade parent
Mark Your Calendars!
December 2020
7th-11th: Move-a-thon
7th - Move-a-thon Kickoff with Capoeira, 5pm on Zoom
7th-18th: 10 Days until Winter Break themed days (see details attached!)
16th: Winter Teacher Luncheon - contact Kristina Schultz Bates via the Bancroft Walnut Creek Families Facebook page to donate!
18th-31st: Winter Break - NO SCHOOL
January 2021
1st-4th: Winter Break - NO SCHOOL

12th: PFC January Meeting

18th: MLK Jr. Day - NO SCHOOL
Fundraising Update
Thank you to all who have donated to the Dollar-A-Day (DAD) Campaign and the upcoming Move-a-thon! You can still donate here - no amount is too small!
Have you asked your employer yet if they will match your donation?? Bancroft PFC is a 501c3 non-profit. Here is the information you may need for that paperwork:
Bancroft PFC Tax-ID#: #68-0014955
MDUSD's NCES District ID#: 0626370
Bancroft's NCES School ID#: 062637003935
Move-a-thon - December 7th-11th
LET'S GET MOVING - Move-A-Thon starts this week (Dec 7-11).
We'll have a kick off event on Monday, 12/7 at 5pm. It will be a fun Capoeira class with Prof. Sabia. Link for the Zoom class will be provided by your teacher.
Also, don't forget to donate at
https://app.99pledges.com/fund/bancroftmoveathon
. We are looking for 100% participation and no amount is too small! Currently we are at almost 14% participation. We know times are difficult and we are busy... we appreciate your support!
Make a plan with your family to move and enjoy this fundraiser that supports Bancroft.
Thank you!
Your co-chairs Jessica Aguilar and Andrea Chertoff
Library Updates
Library Book Pickup (& Returns!) This Week
Cozy up with some good books! Place holds by the end of the day Tuesday, Dec. 8, to pick up new library books this Thursday or Friday, Dec. 10 or 11. Be sure to return any library books you currently have on Thursday or Friday, too, so others can enjoy them!
Birthday Books - Available again in 2021
All birthday books purchased through the end of last week will be ordered and prepped for take home in January 2021. We anticipate opening the sales sheet again in 2021 for another round, so stay tuned if you missed the last round!
How Does Our Garden Grow? - December Edition
Garden updates:
Kids Cook Tonight-Lentil and Rice Soup. Please let us know what you and your family think of this meal at mdgardeneducation@gmail.com. Do you remember our garden responses for tastings: Love it. Like it. Not today.? All responses and photos appreciated. If you have not yet received a cooking kit, they will be distributed this month through student pick;ups.
Bloom Happiness in 2021: a wildflower seed ball gift will be handed out this month. Enclosed in the gift are wildflower seed balls, garden jokes, and wildflower seeds to create your own seed balls (instructions included).
May good things grow for us all in 2021!
The garden is in the "Persephone period." The term "Persephone period" is used to describe the time of year when days have 10 or fewer hours of light. Since most plants need at least 10 hours of daylight for active growth, plant growth pretty much stops during the Persephone period and the garden slows down.
Wishing you a safe, wonderful, delicious, nutritious winter break.
Fondly,
the garden and Mrs. Burns
Ongoing "Shop for Bancroft" Fundraisers
Click here for more information on the little things you can do that add up for our school! Download these Apps today to generate easy money for the school at not additional cost to you!