Activities

Bobcat Tracks - February 2021
Bobcat Tracks Monthly Newsletter
February 2020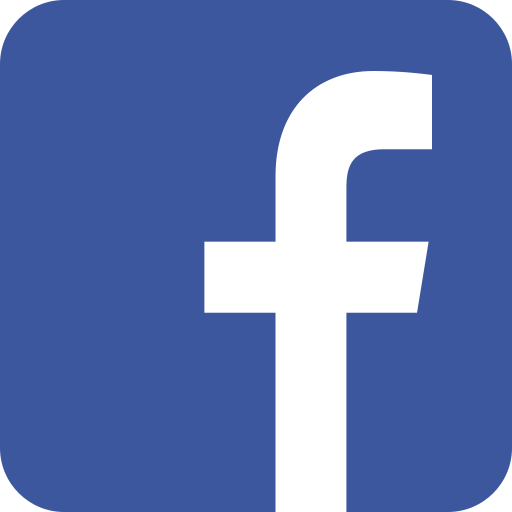 and www.bancroftpfc.org
President's Update
Happy belated Valentines Day Bobcats! This month I'd like to highlight some near-term and long-term volunteers needs as we work through the next 4 months of school as well as start thinking about next year! Please reach out to me, Mrs. Dunn, or any Board member to raise/lend a hand!
Near-term Volunteer Needs:
2/24 - help set up February staff appreciation lunch (we all ready have lead planner)
Week of 2/22 - Help stuff goody bags for each student as we launch our month long reading challenge for March. Return to school 3/1 so they can be distributed!
end of March - organize March staff appreciation lunch
May 3-7 - organize 1 of the 5 days of staff appreciation week (i.e dessert drop-offs, breakfast drops-offs, catered lunch, other ideas)
Long-term Volunteer Needs:
Help set PFC Budget for next year. Meeting will be held in March - reach out to Ben Nie.
Volunteer for a Board positions! The nomination committee will be formed at our March PFC meeting. Volunteer for the committee and/or volunteer for one of the positions.
Volunteer for any other PFC positions. After presenting a slate of candidates for the Board and voting in April, we will immediately move to fill all of the other spots. Great news - all currently volunteering parents will still be at Bancroft next year to help guide/assist you as you take over the role they are holding now!!
Do you have an idea you want to run with for next year, but you aren't sure it fits an existing listed position?? Well bring your idea to our meeting and let us help you develop the idea!
All info on PFC volunteers roles can be found on our website here, including a PDF near the bottom of the page with some more detailed information: http://www.bancroftpfc.org/about-us.html
I also encourage each of you to stay up to date on the latest MDUSD Covid-19 Response status through their webpage: https://www.mdusd.org/2020-21. There has been a lot posted over the past week. "The Board unanimously approved a reopening plan entitled, "Reconnect Safely, Reopen Strong," and a draft agreement for parents, staff, and students. In so doing, complete alignment with county and state public health guidance for procedures, metrics, and conditions of reopening was solidified. The Board and Superintendent emphasized that, at the negotiating table, any proposals from unions containing metrics that supersede public health guidance should not be accepted. The negotiations table should be reserved only for other important items. At the meeting, Superintendent Clark acknowledged the tremendous difficulty and stress that distance learning has had on families, and expressed appreciation for district staff. "We are aiming to reopen in some form when we get to the Red Tier," said Superintendent Clark, who noted as well that Contra Costa's COVID-19 metrics continue to improve."
As always, Mrs. Dunn will be the first to know the specifics for Bancroft as she works with MDUSD Admin and our school site council and will share them out with our community when appropriate.
Please contact me as soon as possible if you are able to fulfill a Near-term Volunteer Need.
Go Bobcats!
Sarah Rhodes
Mom of 4th and 1st graders and Dianne Adair pre-K.
Mark Your Calendars!
February 2021
2/17/21 - Story Night with Mrs. Dunn (more details coming soon)
2/24/21 - Dine to Donate at Round Table Pizza
March 2021
3/2/21 - Read Across America Day

This fun reading challenge will go throughout the month of March! A specific announcement with all of the fun program details will be out by the end of February.

3/9/21 - March PFC Meeting, 7PM
Fundraising Update
Thank you to all who have donated to the Dollar-A-Day (DAD) Campaign and the Move-a-thon!
Have you asked your employer yet if they will match your donation?? Bancroft PFC is a 501c3 non-profit. Here is the information you may need for that paperwork:
Bancroft PFC Tax-ID#: #68-0014955
MDUSD's NCES District ID#: 0626370
Bancroft's NCES School ID#: 062637003935
Art Appreciation Update from Alisa Kutsel, Art Appreciation Lead
After a few months of provisional Art Appreciation to 2-5th grades, Art Appreciation has been extended to include Kindergarten and 1st grades. Here are some of the projects we have worked on over the last month and some things we have in store:
Kindergarten - We learned about Claude Monet and were inspired by his work Waterlily pond. We created watercolor backgrounds (using wet on wet technique) and used Model Magic clay to create waterlilies and any additional things that one may find at a pond.
1st Grade - We learned about how to draw and color symmetrical beetles.
2nd Grade- We worked on Model Magic clay animals (students learned how to color white clay and shape it into the animals they wanted), we then created 3D habitat for the animal using paper. 2nd graders are also starting to learn about the artist named Alma Thomas and her amazing and colorful artworks.
3rd Grade- Similar to 2nd grade we made habitats out of paper and animals out of Model Magic clay. Some of our 3rd graders are learning about Helen Frankenthaler and some about Alma Thomas.
4th Grade- We have been creating Cityscape inspired by Jacob Lawrence, made anamorphic art using curved mirrors, done tessellation and Notan art.
5th Grade- Students have been busy learning about Navajo weaving and making a weaving sample, making Notan art and MC Escher inspired tessellations. We have also started learning about Calder and the origins of mobiles and drew patterned rhino based off Durer's Rhino print.
Over the next month we have plans for the following:
Kindergarten- Paul Klee's crayon cat drawings
1st grade- Rousseau tiger in a jungle collage
2nd grade- Salvador Dali's marker painting animals and Picasso collage portraits
3rd grade- Paul Cezanne watercolor still life , Alma Thomas inspired marker linear/radial art. Mixed 2/3 class is starting on a stop motion animation project.
4th grade- Wayne Thiebauld's symmetrical and proportional cake
5th grade- Continue with Durer's rhino and Calder's mobile+stabile paper sculptures
Dine to Donate
Get ready for our next Dine to Donate at Round Table Pizza on Wednesday, February 24th from 11am to 9pm. Round Table will donate 20% of your order to Bancroft!
Educator/Staff Lunch - Volunteers Needed!
Our next educator/staff lunch will take place on Wednesday, 2/24. We could use a volunteer or two to help with the grab & go station and set up/tear down. Please reach out to Katie Brown-Davis via Konstella if you're available to help!
Library Book Pickup (& Returns!) This Week
Cozy up with some good books! Place holds by the end of the day Tuesday, February 16, to pick up new library books this Thursday or Friday, February 18 and 19. Be sure to return any library books you currently have on Thursday or Friday, too, so others can enjoy them!
How Does Our Garden Grow? - February Edition
Now is the time to grow cool season crops to get an early start on your spring garden. Cool season spring crops include lettuce, spinach, broccoli, cauliflower, radishes, carrots and potatoes.
The Kids Cooking Challenge garden kit is included in students February pick up. Bobcat students and families are being asked to make a snack using oats. Yes, other ingredients may be included. The kit includes directions, oats and a cinnamon stick. Creative brainstorming with students have included many suggestions. Here is a sampling: hot oatmeal, overnight oats, Caribbean oat porridge, oat muffins, savory oatmeal, granola, Indian oats upma, lemon blueberry oatmeal bake, Mexican atole de avena, scones, energy balls, sunflower oat bars, oat dumplings. Students will share with their classmates and Mrs. Burns. Looking forward to learning about your Bobcat's cooking challenge creation!!
In February we celebrate Black History Month, but every day is a good day to highlight the significance of African Americans on American history. The MDUSD science and garden education Facebook page is highlighting many African Americans.
Check out the MDUSD science and garden education Facebook page here:
Happy Lunar New Year!
May good fortune follow you wherever you go.
Fondly, the garden and Mrs. Burns
Upcoming Life Lab Webinars - Family Gardening Winter Webinar, 2/16 @ 3pm
The first episode of a seasonal family gardening series. Learn about Winter Garden activities! Join Life Lab educators for a fun, family webinar introducing the various ways to plan, create, and support a healthy garden. Topics include choosing a garden space, creative container options, what you can plant now, and preparing for Spring.
Ongoing "Shop for Bancroft" Fundraisers
Click here for more information on the little things you can do that add up for our school! Download these Apps today to generate easy money for the school at not additional cost to you!
DROP OFF YOUR BOXTOPS! Please drop off any clipped boxtops your have that have not yet expired to the office by the end of February. We will be mailing them in!