Activities

Bobcat Tracks - January 2020
Bobcat Tracks - January 2020
and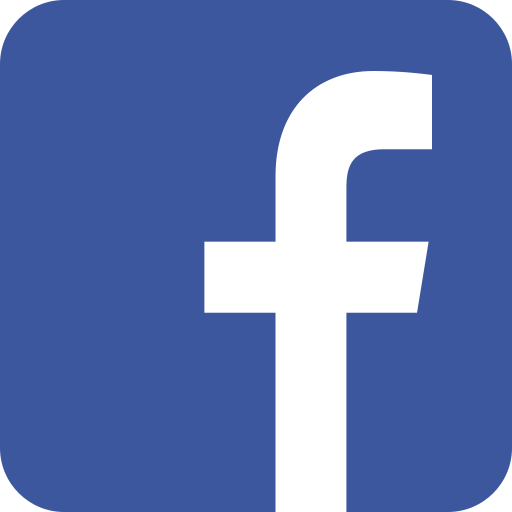 and www.bancroftpfc.org
Welcome to 2020!
We are about half way through the school year and celebrating the success of the many volunteers and staff that are making our programs, activities, and students' experiences a great success! Thank you to all that contributed to Bancroft in 2019.
Have you bought your auction ticket yet? If not, follow the link below to do so! If you are a new kinder parent, shoot Suzanne Yahiro Leibowitz a note that you are attending as she is reserving Kindergarten VIP tables to welcome new families to this awesome event!
Can you believe it is already time to beginning looking ahead to the next school year?
We are looking for volunteers that are able to take on a role next year, whether it be participating with a fundraiser committee, helping to run a family night or school event, or becoming an Executive Board member (such as Treasurer). Please reach out to me directly and we can find a spot for you (slbrhodes@gmail.com)!
At the end of last week we distributed a school wide survey to help us gauge interest in PFC events and fundraisers and to solicit new ideas. If you have not already done so, please complete the very short survey by Friday January 31st. At the February PFC Meeting we will begin identifying funding needs for next school year.
Link to survey: https://www.surveymonkey.com/r/NZ3SRGV
As always, it is a pleasure to be a part of this great community and I look forward to connecting with you!
GO BOBCATS!
Sarah Rhodes
Upcoming Dates - Please Mark Your Calendars!
JANUARY
FEBRUARY
2/4 - Kindergarten Registration Starts.

Come at your scheduled appt. time. Contact office directly with questions.

2/10 - NO SCHOOL, Teacher In-service Day
2/11 - Bancroft PFC Meeting, 7 pm - Library
2/14-17 - NO SCHOOL, President's Day weekend
2/19 - Dine 2 Donate at Yalla Mediterranean
2/25 - TWDI Parent Info Night 7-8 pm- MUR

Parents must apply to the program through MDUSD website AFTER registering on February 4
Spring Auction is March 21st - tickets on sale now!
Bancroft's biggest fundraiser is quickly approaching! Our Annual Auction and Dinner Dance is on Saturday, March 21st from 5:30pm-11pm at Heather Farm Community Center. This event will sell out and will be Mrs. Schuler's last auction at Bancroft as our Principal so it will surely be a special night. If you have an item to donate please contact your room parents or auction lead Suzanne Yahiro Leibowitz at
asuzanneya@hotmail.com
.
We are in need of timeshare or hotel stays. All proceeds go directly back to our students so please come and support Bancroft and have a great time mingling with other parents and chatting over cocktails. It's for the kids! Dianne Adair will also offer a kids night out so you don't have to worry about finding your own childcare. More info to follow. Buy auction tickets here:
https://bancroftelementaryschool.schoolauction.net/olympics/
We look forward to seeing you!
Fundraising Updates
The 2019-2020 PFC Expenses are $210,000 so every dollar counts toward providing enriching activities and education support for our students. We are on track with Dollar-A-Day and exceeded goals at Walkathon. Our Auction on March 21st is the 3rd and final school-wide fundraiser and we need everyone's support! We are anticipating major funding needs for next school year as we look at aging technology and the projected fiscal shortfalls of MDUSD.
Have you asked your employer yet if they will match your donation?? Bancroft PFC is a 501c3 non-profit. Here is the information you may need for that paperwork, we ask that you help work directly with your employer on any needed forms:
Bancroft PFC Tax-ID#: #68-0014955
MDUSD's NCES District ID#: 0626370
Bancroft's NCES School ID#: 062637003935
Upcoming Events - Join Us!
100th Day of School, January 29th
Can you believe we have almost reached the 100th day of school!?! In addition to anything planned in your classroom, let's celebrate our teachers and staff by bringing them breakfast on Tuesday 1/28, day 100! Sign up below. Please drop off goodies in the office as early as possible so staff can grab a quick bite.
https://www.konstella.com/app/school/57295c62e4b0b17772649e88/signups/5e273cf1e4b0fd79e3153c30
Multi-Cultural Night! January 31st, 5-7pm in the MUR
The PFC will be hosting a Multi-Cultural Family Night on Friday, January 31st, 5-7pm in the Multi-Use Room! Families will be sharing food, crafts, dances, and music from around the world! We are still looking for families who would like to bring food to share or demonstrate an art project or game or perform music or dance, or any other ideas you may have.
The level of participation is flexible and completely up to you; this is a night to celebrate diversity and build community in our school. Please contact Brooke Nie via Konstella if you are interested in volunteering. More info on Konstella here. See you there!
Shop at Sloat Garden Center to raise funds for Bancroft! Feb 7-16
Shop at any Sloat Garden Center during the week of February 7-16 and mention Bancroft Elementary and our school will receive 10% purchases back in the form of a Sloat gift card, which can go towards the school's beautification projects, fundraisers, and classroom activities. Just mention Bancroft to the cashier! More info on Konstella here.
Dine 2 Donate at Yalla - Wednesday, February 19th
The next D2D event is at Yalla Mediterranean! Located in the same shopping center as Sports Basement, 1813 Ygnacio Valley Rd, Walnut Creek. Just mention Bancroft Elementary when you place your order and Yalla will donate 50% of the proceeds to our school! Flyer to be sent home soon!
Previous Events Wrap-Up
The Mooyah Dine 2 Donate raised $275!! Thank you to all who participated! Thank you to Anna Rowe for organizing these events and thank you to all who came out to eat!
Ongoing "Shop for Bancroft" Fundraisers
Box Tops for Education
Now you can scan your store receipt with the Box Tops mobile app to identify participating products and instantly add cash to Bancroft's earnings online. Download the app now! For further information, visit www.btfe.com/FAQS.
Each clipping/scanned product is worth $0.10 and they add up quickly! Thank you for adding to Bancroft'$ fund$ 4 kid$!
Shopping/Rewards Programs
Click here for more information on the little things you can do that add up for our school! For example, when you shop at smile.amazon.com, you use the same account as on Amazon.com. Your shopping cart, Wish List, registry, and other account settings are also the same. Then every eligible purchase you make at smile.amazon.com will result in a donation to the Bancroft PFC. To shop at AmazonSmile simply go to smile.amazon.com and choose "Bancroft Elementary School PFC" as your beneficiary.
​