Activities

Bobcat Tracks - May 2020
PLEASE READ FOR IMPORTANT PFC UPDATES!!

Bobcat Tracks - May 2020
and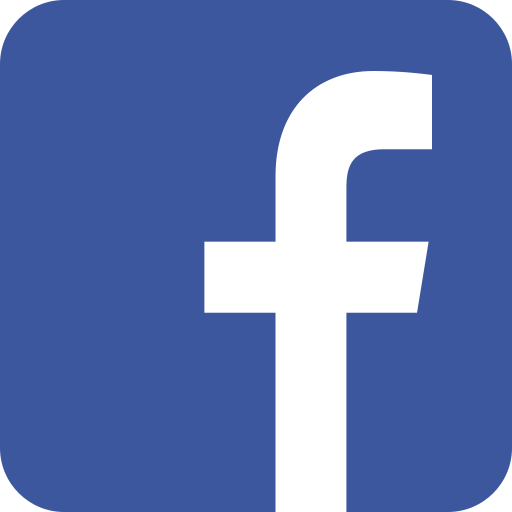 and www.bancroftpfc.org
Hello Bobcat Families,
As the Shelter in Place has been extended for another month here in Contra Costa County, we have some important updates for everyone:
Our very own Principal Schuler has been nominated for Outstanding Administrator of the Year at this year's Mt. Diablo Education Foundation/MDUSD Academy Awards. She has been named a FINALIST! The awards winners will be announced as part of the virtual event on Thursday May 7th. from 6-7pm.
Staff Appreciation Week is this week May 4-8!

With the continued Shelter in Place, the PFC in-person organized events have been put on hold, with a focus on welcoming back the staff and students sometime in the fall. But don't let that stop you virtually spreading joy and showing your support for all of our amazing teachers and staff at Bancroft!

It is time to flood their inbox

! Emails, notes, pictures, videos, social media posts, please make sure your teachers and our amazing staff feel the love! Reach out to your room parent for class-wide plans. Can't find an email address, you can search most staff on Konstella or find the school's official listing here: https://bancroft.mdusd.org/teachers
We also want you to post your messages of appreciation on our private Bobcat Pride Padlet site! We hope to share a LARGE outpouring of support in a single place. Click the link below and add your note, movie, picture by pressing the pink "+" in the bottom right. https://padlet.com/bancroftpfcfiles/wgwftwuvtoq8v6g1

2020-2021 Bancroft PFC Budget May Revisions

Subsequent to our last PFC meeting on April 21st, Mrs Schuler received information from MDUSD clarifying that when outside agencies (such as Bancroft PFC) agree to fund staff, they are funding the positions (not necessarily the person already in the position). Any MDUSD employee within that classification, with seniority, who does not have a position due to District cuts, could "bump" a less senior person. The position could still be filled, but perhaps not by the person the site administrator had hired for that role. Additionally, when this happens, the cost to the outside agency could increase as the more senior person is higher on the pay scale and may even have medical benefits if the total hours for that one employee add up to over 20 hours over more than one location within the district.
The largest portion of the PFC budget goes to the funded positions (7 Instructional Assistants, 1 Site Tech), originally projected to cost just over $129,000, which may now increase as detailed above. Added to the current complexities is school closures as part of the Shelter in Place orders, which has left us unable to fully utilize these funded positions in the distance learning setting.
As reiterated by Dr. Martinez in this Friday's Newsletter, "Based on information we have thus far from the Contra Costa County Public Health Department and from the State, with the expectation that there will be continued social distancing requirements in place in the fall, there will be restrictions as to the size of crowds and the number of students in each classroom and on school sites each day."
To date, we have no parent volunteer interest to chair either of our two event fundraisers, Walkathon or Auction (which generated over $70,000 in income this year). The future ability for large gatherings such as these is unknown at this time.

Due to the high number of unknowns, the PFC Board is proposing to significantly reduce or eliminate the funded positions at this time and postpone this funding decision until we can reassess as a community in the fall when there is more certainty regarding school reopening, required funding levels, and PFC income potential.

Discussion will take place May 12th, 7pm, at our last regularly scheduled PFC Meeting for the 2019-2020 school year. Zoom log-in will be provided in the calendar event on Konstella just like last month. Details will posted along with the agenda by Friday May 8th.
PFC Recruitment - Parent Volunteers Needed

We are recruiting and seeking volunteers and nominations for all roles - PDF of job descriptions is listed on our website here.
With all of the unknowns for next year, we are prioritizing filling the Executive Board to ensure our ability to carry out the PFC business functions. We will vote on the slate of nominations May 12th, so please let as now as soon as possible if you are willing to nominate yourself for a Board position.
Additional vacancies are listed below but may change as there is more information on the allowances and restrictions for the next school year.

| | |
| --- | --- |
| PFC Executive Board Role | Current Volunteer Nomination for 20/21 |
| President | Sarah Rhodes |
| Vice President | |
| VP Fundraising | |
| VP Communications | Dory Barnard |
| Treasurer | Ben Nie |
| Recording Secretary | Dave Barnard |
| Financial Secretary | |
| Parliamentarian/Historian | |

| | |
| --- | --- |
| PFC Committee | Current Volunteer Chairperson for 20/21 |
| Walkathon (fall fundraiser) | |
| Auction (spring fundraiser) | |
| Assistant Treasurer | |
| Room Parent Coordinator | Suzanne Leibowitz |
| Art Appreciation | Alisa Kutsel |
| Library Volunteer Coordinator | |
| Spiritwear | Anjelica Zelinski |
| Book Fair | Lauren Cook |
| Dine to Donate | Anna Rowe |
| Bobcat Tracks Newsletter | Maria Topf |
| Webmaster | Mark Dunning |
We know these are unprecedented times and we are all looking to get back to a sense of normalcy, in whatever form that new normal looks like. Our students can't wait to see each other again in person and many can't wait to get back to school. We hope you and your family are staying safe and health during this time.