Activities

Bobcat Tracks - November 2019
Bobcat Tracks - November 2019
and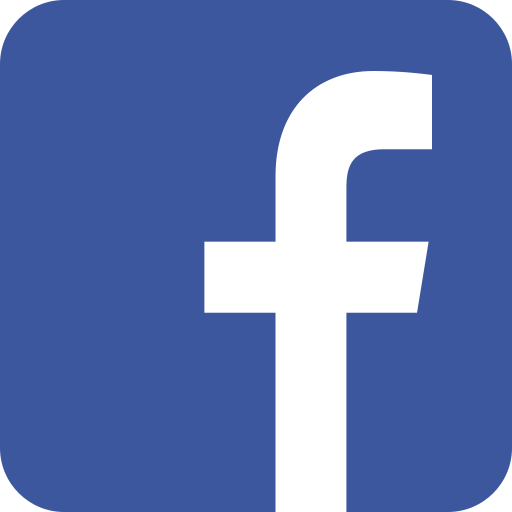 and www.bancroftpfc.org
Dear Bobcat Families,
Join me in giving thanks this season! We are thankful for the amazing response to our record breaking Walkathon, led by Melissa Sanders with outstanding support from the Dianne Adair staff! We are thankful for the parents and families that are supporting our students through classroom volunteering, homework support, and leading enrichment events and activities through the PFC.
Between now and the end of the 2019, we have some great events coming as listed below. We also want to hear from you - what do you want to see in 2020? We have a multi-cultural fair planned for late January where you can share your culture with the community, we have our amazing auction in the Spring, and more! Let us know where you can help!
NOVEMBER
11/18-21 - Fall Book Fair, afternoon times vary, in MUR
11/19-22 - 5th Grade Outdoor Education Field Trip
11/25-29 - Thanksgiving Break, School Closed
11/28 - Join the 27th Annual Turkey Trot, Thanksgiving Morning, 8:00 am at Civic Park
DECEMBER
12/9-20 - Parent Teacher Conferences (Early dismissal)
12/10 - December PFC Meeting
12/15-12/21 - Bancroft Holiday Shopping Days at Sports Basement (save up to 20%)
12/18 - Dine 2 Donate at Mooyah, all day
12/23-1/6 - Winter Break, School Closed
GO BOBCATS!
Sarah Rhodes
(3rd & K parent)
Fundraising Updates
The 2019-2020 PFC Expenses are $210,000 so every dollar counts toward providing enriching activities and education support for our students. Walkathon was a smashing success! Our Auction in March is the 3rd and final school-wide fundraiser in Spring and we need more volunteers to join the team.
Have you asked your employer yet if they will match your donation?? Bancroft PFC is a 501c3 non-profit. Here is the information you may need for that paperwork:
Bancroft PFC Tax-ID#: #68-0014955
MDUSD's NCES District ID#: 0626370
Bancroft's NCES School ID#: 062637003935
Walk A Thon by the Numbers!
Thank you to all volunteers and participants - to date the Walk-A-Thon has brought in 34,500!! The school ran a little over 6,000 laps! The class winners will receive a special popsicle treat with extra recess and the student winners each receive a gift card!
Classroom Winners

Highest earning class - Velasquez/Martinez AM (Kinder) at $3,230
Highest class participation - Velasquez/Martinez AM (Kinder) at 84%
Most Spirited - Davis/Winbery (Kinder)
Most Laps Run - Hicks 3rd grade with 372 laps

Top 3 students with most donations:

Nathan Yeh (2nd grade) - $1180
Lauren Kyono (Kinder) - $1,025
Ethan Kyono (3rd grade) - $775
Great job everyone!! Special thanks to Melissa Sanders for planning and leading this fun event and crucial fundraiser. Also a shout out to our amazing partners at Dianne Adair - Mrs. Lee rocked the microphone and provided our favorite DJ Chris. In addition Dianne Adair staff brought Mr. Bobcat to life and even ran laps with the kids. A huge shout out to Mrs. Schuler for bringing the spirit and to all of the Bancroft staff and parents who cheered, ran, and supported our kids!!
Upcoming Events - Join Us!
Fall Book Fair! Nov 18-21 in the Multi-Use Room
The Fall Book Fair is starting tomorrow and we still need volunteers! Please sign up here to help. The book fair is an enjoyable way to volunteer and help the school! The registers are very user friendly and easy to learn. The funds raised help our wonderful school library. School age children are welcome to come help parent volunteers, and volunteers receive a discount on purchases as a Thank You!
Even if you can't volunteer, please stop by and get an early start on your holiday shopping! Book fair hours are as follows:
Monday, 11/18: 2:45pm - 4pm
Tuesday, 11/19: 2:45pm - 4pm
Wednesday, 11/20: 12:20pm - 2pm -- Story time with Ms. Gomes and a raffle
Thursday, 11/21: 2:45pm - 6pm, late time slot added by popular request!
Volunteers needed (click here)!! For more information, please contact Lauren Cook via Konstella.

Dine 2 Donate at Mooyah - Wednesday, December 18, 11:30am-9:00pm
The next D2D event is at Mooyah! Located in the same shopping center as Sports Basement, 1815 Ygnacio Valley Rd, Suite D, Walnut Creek. Just bring in the attached flyer or show it to the cashier on your phone when you place your order and Mooyah will donate a portion of the proceeds to the Bancroft PFC!
The Panera Dine 2 Donate raised $227.96 and the Sorrento Dine 2 Donate Fundraiser raised $450. What a huge success!! Thank you to all who participated! Thank you to Anna Rowe for organizing these events and thank you to all who came out to eat!
Bancroft Holiday Shopping Days at Sports Basement, Sunday, Dec 15 - Saturday, Dec 21
Bancroft Elementary's 20% Off Holiday Shopping Days. All Basementeers signed up to support Bancroft Elementary can shop all day at any Sports Basement store or online and receive 20% off their whole purchase. Non-Basementeers receive 11% off. Some exclusions apply. The more you spend, the more Bancroft Elementary will receive in 2020, please remember to enroll in the Basementeer program if you have not yet in order to receive the 20% off!
Past Events Wrap-Up - Thank you!
11/1 Maker's Faire Fun!
Thank you to all who attended the Maker's Faire on November 1st! Kids got to make slime, origami, balloon animals, kaleidoscopes, tube monsters, lemon batteries, and much much more! It truly was an incredible event! Thank you to Cyndi Joli for organizing and to all the amazing Makers volunteers and participants!
Monthly Box Tops News
Now you can scan your store receipt with the Box Tops mobile app to identify participating products and instantly add cash to Bancroft's earnings online. Download the app now! For further information, visit www.btfe.com/FAQS.
Each clipping/scanned product is worth $0.10 and they add up quickly! Thank you for adding to Bancroft'$ fund$ 4 kid$!
Ongoing "Shop for Bancroft" Fundraisers
Click here for more information on the little things you can do that add up for our school! Download these Apps today to generate easy money for the school at not additional cost to you!