Activities

Bobcat Tracks - October 2019
Bobcat Tracks - October 2019
and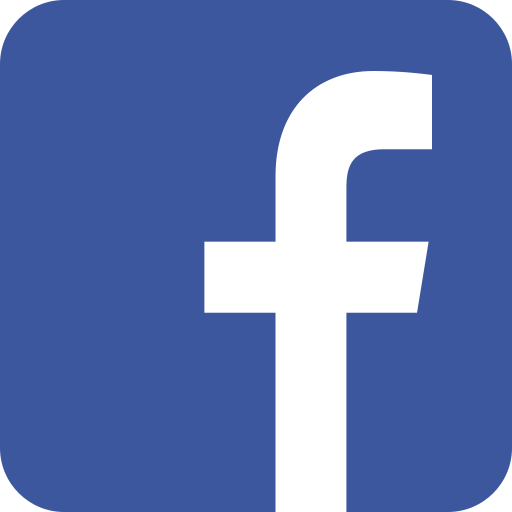 and www.bancroftpfc.org
Hello Bobcat Families,
October is a great month to get involved! We've Walk-A-Thon coming up 10/25 as well as our Kindergarten Halloween Parade and performances on 10/31. In addition our Art, Garden, and STEAM lab enrichment activities are in full swing and Mrs. Schuler has filled all of the instructional assistant positions funded by your generous donations to the Bancroft PFC!
Our big fall fundraiser is the Walk-A-Thon. A huge thank you to Melissa Sanders who stepped up this year to lead this fun-filled, action-packed event for the kids! This is the only fundraiser that students participate in; excitement is building and we want you to join in and show your school spirit! New prizes are being added this year! Parents are encouraged to participate in the laps or to cheer from the sides - don't forget to bring your DIY "Go Bobcats!" sign with you!
CLASS PRIZES:


Most $$ Earned
Highest % Participation
First to Submit all Envelopes
Most Bobcat Pride! Show us your school spirit!

STUDENT PRIZES (individual)

1st place earner = $100 gift card
2nd place earner = $75 gift card
3rd place earner = $50 gift card
We are still looking to fill vacant positions for this school year and we really need parent volunteers to join in now and start thinking about taking over next year for Auction 2021 - learn now from our AMAZING 2020 TEAM so we can continue and build on their 3+ year success leading this event!
I can't stress enough how important participation at our monthly PFC meetings is! Please consider joining in with other parent volunteers as we work together and collaborate on strategies to support our students. Regular business has been conducted in about 1 hour (7p-8:15p) at both meetings so far this year. In addition, Mrs. Schuler is hosting monthly meet & greets for 30 minutes prior to each meeting!
Read below for more information on upcoming events and other things going on at Bancroft. We hope to see you there! Feel free to reach out at anytime - slbrhodes@gmail.com. And I try to be on campus Friday mornings as well.
GO BOBCATS!
Sarah Rhodes
(3rd & K parent)
Upcoming Events
10/23 - Dine 2 Donate at Panera Bread, 4-8p
10/25 - Walk-a-Thon, during school hours
10/29 - Make up picture day
10/31 - Kindergarten Halloween Parade and performance
10/25-11/3 - Shop at Sloat Garden Center to raise funds for Bancroft!
NOVEMBER
11/1 - Makers Faire! 5-7p in MUR
11/6 - Dine 2 Donate at Sorrento's
11/11 - Veteran's Day, School Closed
11/12 - PFC Meeting, 7-8:15pm
11/18-21 - Fall Book Fair, times vary, in MUR
11/19-22 - 5th Grade Outdoor Education Field Trip

Please see ways you can help them with final fundraising below!

11/25-29 - Thanksgiving Break, School Closed
11/28 - 27th Annual Turkey Trot, Thanksgiving Morning, 8:00 am at Civic Park
Fundraising Updates
The 2019-2020 PFC Expenses are $210,000 so every dollar counts toward providing enriching activities and education support for our students. To date, we have raised about 50% of our total need for the year. The Walk-A-Thon is our 2nd fundraiser of the year and we are hoping to raise over $27,000, so please get out there in the community and get those pledges!! Auction is the 3rd and final school-wide fundraiser in Spring and we need more volunteers to join the team.
Have you asked your employer yet if they will match your donation?? Bancroft PFC is a 501c3 non-profit. Here is the information you may need for that paperwork:
Bancroft PFC Tax-ID#: #68-0014955
MDUSD's NCES District ID#: 0626370
Bancroft's NCES School ID#: 062637003935
Final Stretch for Outdoor Ed - get these kids to camp!
Fifth grade is still working to close the funding gap for their Outdoor Ed science camp trip coming up in November. Parent contributions can be made to MDUSD in the office. In addition, the parents/students are selling Principal for a Day raffle tickets (one of the students' most coveted items) and Jamba Juice BOGO cards (worth $35). Both items are available for $10 each (cash only sales). Fliers were sent home for both with your students.
School Site Council ( SSC) still needs three parent volunteers!
Looking for other ways to help the Bancroft Community? The School Site Council (SSC) still needs three parent volunteers to join. SSC makes suggestions, decisions and approves improvement plans, activities and provides oversight with the principal on budget and programming. Per SSC bylaws, parents must nominate themselves or have another parent nominate an interested parent volunteer.
The meetings are typically 60 -90 minutes after school one day per month. Children are welcome to attend with their parent. Please see attached flyer or contact Principal Schuler for more information at schulerl@mdusd.org. Thank you!
Drop off & Pedestrian Safety
Did you know that the SAFEST and QUICKEST way to get to campus is to use Arkell Road? Making turns at Claiborne and Parish actually takes more time and crosses through crosswalks where our little ones walk. Please avoid vehicular traffic through this crosswalk and review the QUICKEST WAY to get to school here.
3 years ago parents voted to fund a crossing guard at the corner of Parish & Claiborne as there were no parent volunteers to fill that daily role. Please obey all crossing guard instructions. As a pedestrian, wait for their signal that it okay to cross. As a car, NEVER proceed through while the crossing guard or other pedestrians are in the crosswalk.
The map is always on our website: http://www.bancroftpfc.org/drop-off--campus-safety.html
Please share with everyone who transports your student(s) to school.
Upcoming Events - Join Us!
Dine 2 Donate at Panera Bread- October 23rd, 4-8p
The next D2D event is at Panera Bread, located at 744 Bancroft (Countrywood Shopping Center.)
Just bring in the attached flyer or show it to the cashier on your phone when you place your order and Panera Bread will donate a portion of the proceeds to the Bancroft PFC!
It works on online orders, too! Enter "PRFUND" as your Promo Code when placing your online order.
** PURCHASE A PANERA GIFT CARD through BENEFIT to pay for your meal - 7% goes back to school!! Benefit link at bottom of newsletter.
Walk A Thon Fun!, October 25th, during school
Walk-a-Thon is coming up on October 25th and pledge envelopes + t-shirt order forms have been sent home with your child. Student run times are below.
VOLUNTEERS NEEDED - You do NOT have to have MDUSD fingerprint clearance to volunteer for this event on the field. Volunteer roles take an hour or less!
SIGN UP at 99PLEDGES to receive pledges online! The process is simple and takes 2 minutes or less. Just go to https://app.99pledges.com/fund/bancroftelementary2019
Important dates:

October 22 - Pledge Envelopes due

turn in empty or with already collected flat donations
Laps completed will be tallied and written on envelope before returning to your student to collect per lap pledges

October 25th EVENT TIMES:

8:15-9:15a - 3rd & 4th grade
10-11a - 1st grade, 2nd grade, Kinders AM and Kinders SLIP
1:15-2:15p - 5th grade & Kinders PM

November 4 - Final Pledge Envelope collection
Makers Faire! Friday, November 1st, 5p
Please join us the evening of Friday, November 1st, 5-7pm in the Multi-use-Room for hands-on projects and demonstrations by our own student makers! The Bancroft Makers Faire is an event created to celebrate arts, crafts, engineering, science projects, music, construction, and any STEAM inspired do-it-yourself projects. This family night is a free event and open to all Bancroft families.
We are looking for student makers of all kinds: artists, authors, crafters, engineers, entertainers, and more! Please consider how you can show your creativity to attendees and if possible offer hands on demonstrations for participants. Please email Cyndi Joly at angelocyndi@yahoo.com if you're interested in becoming a student "maker"!
For information on participating as a maker, or see details here on Konstella. Forms also available in the office.
Join Cub Scouts!! Both boys and girls K-5 welcome!
Looking for Adventure? Games, Skills, Hiking, Hobbies, Sports, Activities and More! Join Pack 813 at Bancroft! Cub Scouting Provides a Year-Round Program with activities such as the pinewood derby, camping, games, field trips, exploring, campfires, skits, songs, and s'mores. Family members are encouraged to participate in activities. Boys and girls from Kindergarten to Fifth grade are invited to join cub scouts!
Come to a meeting on Monday, October 14th at 6:30 p.m or Wednesday, October 30th at 7pm for more information! Both will take place in the Multi-Use Room at Bancroft.
More info on Konstella Here. Contact Kevin Lambert for more information! 925-395-3627, KevinLambertus@gmail.com.
Shop at Sloat Garden Center to raise funds for Bancroft! Oct 25-Nov 3rd
Shop at any Sloat Garden Center during this week and mention Bancroft Elementary and our school will receive 10% purchases back in the form of a Sloat gift card, which can go towards the school's beautification projects, fundraisers, and classroom activities. Just mention Bancroft to the cashier! More info on Konstella here.
Sorrento Dine 2 Donate, Nov 6,
Visit Sorrento Italian Restaurant on Wednesday, November 6th and Sorrento's will donate 30% of your bill to Bancroft Elementary! This applies to both dine-in and take-out orders. More info on Konstella here! Flyer attached.
Lunch hours: 11:30am - 3pm, Dinner hours: 4:30pm - 9pm
Sorrento's is located at 2604 Treat Blvd. in the Countrywood Shopping Center
Fall Book Fair! Nov 18-21 in the Multi-Use Room
Don't miss our Fall Book Fair! November 18-21 in the Multi-Use Room. More information to be posted to our website when available. Check Konstelle here for updates. The online Book Fair will be available Nov. 13-26, and the link for that page is https://www.scholastic.com/bf/bancroftelementaryschool .
Volunteers Needed!!! For more information, please contact Lauren Cook via Konstella.
27th Annual Turkey Trot, 11/28 - Thanksgiving Morning, 8:00 am at Civic Park
The 27th Annual Turkey Trot is here! Run, jog, walk or volunteer to help support Northgate Schools and have fun at this Community Tradition! There are several races to choose from including Kids Fun Runs, 10K Run* and 5K run or walk, and festival areas with costume contest! Participating is a great way to start your Thanksgiving holiday.
Race sponsor, FORMA GYM has named PEAK Education Foundation - which supports all 5 Northgate schools - a beneficiary for the 8th year in a row. PEAK will receive a donation back for every participant when you use the fundraising code "PEAK19" at registration. Don't forget to use the code!
The race takes place Thanksgiving Morning, Thursday, Nov. 28, 8:00 am at Civic Park.
Save money by registering by 10/15! For more information and to register click here.
Past Events Wrap-Up - Thank you!
9/20 S.T.E.A.M. Night Success!
Thank you to all who attended and contributed to the Bancroft Family S.T.E.A.M Night on September 20th. Our families were engaged in all kinds of discovery, exploration, play and new learning. A big shout out of thanks to our teachers and support staff, Mrs. Giffin, Mrs. Burns, Mrs. Wright, Miss Linda, Ms. Parker, Mrs. Timmer, Mrs. Sugarman, Ms. Andrews, Mrs. Brownell, Maestra Martinez. & Mrs. Rooney for preparing the activities, and the facilitation at each of the
experiences.
9/25 Chipotle Dine 2 Donate Fundraiser
The Chipotle Dine 2 Donate Fundraiser was a huge success!! We raised $672! Thank you to all who participated! Thank you to Anna Rowe for organizing this event and thank you to all who came out to eat! Special thanks to Mrs. Lee at Dianne Adair who bought dinner for their staff meeting at our event and helped to skyrocket our total!
10/8 October Bancroft PFC Meeting
Thank you to all who came out to this month's PFC Meeting. We had 30 in attendance and hope your participation continues. This is our school-wide opportunity for monthly parent interaction and collaboration. Your input is needed to keep top-notch enrichment programs, events, and activities at Bancroft.
NEW THIS YEAR - Each month, Mrs. Schuler will be on hand from 6:30-7 before the meeting to chat with parents and answer questions.
Monthly Box Tops News
11/1/19 is the expiration date for many current clip & turn-in Box Tops. GET THOSE INTO THE OFFICE ASAP!! Make sure the clippings are in an envelope or sandwich bag with your teacher's name on it. Now you can also scan your store receipt with the Box Tops mobile app to identify participating products and instantly add cash to Bancroft's earnings online. Download the app now! For further information, visit www.btfe.com/FAQS.
Each clipping/scanned product is worth $0.10 and they add up quickly! Thank you for adding to Bancroft'$ fund$ 4 kid$!
Ongoing "Shop for Bancroft" Fundraisers
Click here for more information on the little things you can do that add up for our school! Download these Apps today to generate easy money for the school at not additional cost to you!