Activities

Bobcat Tracks - September 2019
Bobcat Tracks - September 2019
and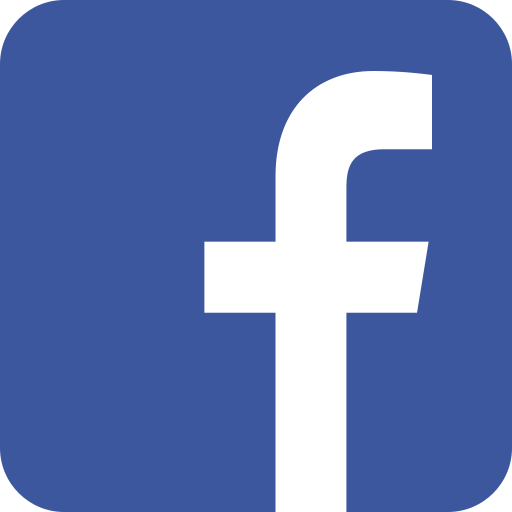 and www.bancroftpfc.org
Letter from the PFC President
Greetings Bobcat Families!
This year we are off to a great start. Our first order of spirit wear was distributed, the ice cream social was a blast, and over 30 people attended the first PFC meeting! Thank you to everyone that has raised a hand this year to help out. It takes a village - and in addition to event volunteers, we are still looking for some key leads in areas like Historian, VP Fundraising, VP Strategic Funds, Auction (learn this year, lead next year), Carnival, etc.
Our annual giving campaign, Dollar-A-Day is off to a great start, we are just shy of our goal of $125,000 to start the school year, with just over $10,000 to go. If you have not donated yet, please consider doing so. As a reminder, this year our budget will provide over $125,000 for MDUSD staff at school alone, including 6 instructional assistants in the classroom and learning center, a dedicated STEAM lab instructional assistant, our garden teacher, and site technician that oversees and supports the technology used on our campus. In addition, fundraising supports a plethora of classroom materials and technology across all grade levels as well as discretionary funds for each teacher. Your support is needed and truly appreciated!
We have already mentioned a few times through email and Facebook, but this year we had to postpone our fall carnival (Fall Fest) because there were no volunteers to chair the event. We have tentatively moved this event to the Spring on Saturday 4/18, but we are still in need of a team to lead this fun event. If you are interested, please reach out to me for more information.
Here are some upcoming events to look forward to:
September
9/17 - Picture Day
9/19 - School Site Council, 3p, Library
9/20 - STEAM Family Night, on-campus, 4-7p, MUR
9/23 - Odyssey of the Mind Info-session, 6p, MUR
9/25 - Dine to Donate at Chipotle on Oak Grove, 4-8p
October
10/2 - Walk/bike to School Day
10/8 - PFC Meeting, 7p
10/12 - Community Service Day, 9a-12p
10/17 - School Site Council, 3p, Library
10/25 - Walk-a-Thon, during school hours
10/31 - Kindergarten Halloween Parade
11/1 - Maker's Faire Family Night, 5p, MUR
Read below for more information on these events and other things going on at Bancroft. We hope to see you there! Feel free to reach out at anytime - slbrhodes@gmail.com. You can find me on campus Friday mornings as well.
GO BOBCATS!
Sarah Rhodes
Fundraising Update
Thank you all for your generous support at Info Day and as we start our new school year! The 2019-2020 PFC Projected Expenses are $210,000 so every dollar counts toward providing enriching activities and education support for our students.
Have you asked your employer yet if they will match your donation?? Bancroft PFC is a 501c3 non-profit. Here is the information you may need for that paperwork:
Bancroft PFC Tax-ID#: #68-0014955
MDUSD's NCES District ID#: 0626370
Bancroft's NCES School ID#: 062637003935
Volunteer Opportunities
There are many opportunities to volunteer at Bancroft - the classroom, the garden, the library, school events, and from home. Remember, to volunteer in the classroom you must be approved through MDUSD (fingerprint and TB clearance). To schedule your appointment, please visit: https://www.mdusd.org/fingerprintingsignups
Look for Volunteer Sign-ups on Konstella, both school-wide and in your classrooms! Check the calendar for all many upcoming opportunities. Contact event leads and committee chairs to see how you can lend a hand for an activity that interests you.
Room Parents Update
Becoming a Room Parent is a great way to assist your child's teacher, without having to be present in the classroom. We are getting prepared for our first Room Parent meeting of the year which will happen on Monday 9/23 at 8am in the Library. (Attendance is NOT mandatory). This job is perfect for working parents who want to be involved but cannot be on campus. Please sign up to be a room parent! For more information contact room parent coordinator Suzanne Yahiro-Leibowitz at asuzanneya@hotmail.com.
Green Team Update
On September 9, your children attended an assembly put on by Recycle Smart to kick off a Greener Bancroft! Last Friday a "waste audit" was led by Recycle Smart and some brave students. During this audit of the lunch recycle, compost and landfill bins, we found that we have a big opportunity to do our part to help the planet. We found that there was so much incorrect disposal of the waste that the recycling and compost could not be used as designated and would have been all sent to the landfill. Here are the statistics of what we found:
The composting bin only contained 4% of what should have been composted– compost should have been a total of 25.7 lbs
Only 22% of what was thrown into the Landfill bin was correctly disposed, meaning 78% of items in the Landfill bin could have been recycled or composted. Landfill should have been 3.25 lbs
75% of what was thrown in the Recycle bin was actually composting, trash or reusable containers from home! (check the lost and found if yours did not come home!)
Last week, all 3rd-5th grade students will be brought home a Student Green Team application form. If your child would like to join the team and the movement, please fill it out, sign and return it ASAP. The team members will take turns helping other students at lunch time to properly dispose of their waste, provide input and ideas on ways to make Bancroft "greener", all while learning leadership skills.
Parents you too can get involved! We desperately need volunteers to help get these students started at lunchtime for the next few weeks, as well as parents who are interested in helping assist with the follow up in class/STEAM lesson plans for each grade. Please sign up on Konstella for any and all time you can spare.
Sincerely ,
Green Team Co-chairs
Angela Sandoval and Amy Golan
Upcoming Events - Join Us!
After School Enrichment - Fall 2019

Just a reminder that after school enrichment for 1st through 5th grade will be starting soon.
Alongside many returning classes, we are excited to have two new options:
Math Superheroes (grades 1-3) giving students a chance to explore math topics in fun, new ways.
Latin Dance with Timba Heat Dance Company (grades 3-5) a high-energy, fun chance to learn some Latin dance routines.
For a full list of classes and sign-ups please visit:
http://www.bancroftpfc.org/after-school-enrichment.html
Please contact Russell Shelley on Konstella with any questions.
S.T.E.A.M. Family Night, Friday, September 20th, 4-7p
Join our school community as teachers help parents and kids explore science, technology, engineering, art, and math activities. District curriculum coaches and Bancroft teachers will be on hand to help facilitate parent-student engagement.
Learning stations will be set up in the MUR, B,C and D pods, the school garden, the blacktop, STEAM Lab, and Library. Our families will participate in hands-on math, engineering, robotics, art, and many various design and science challenges. Three Math Talk sessions will be planned for students and led by Mrs. Andrews.
A dinner of grilled hot dogs, chips, and fruit will be available between 5:00 - 6:45 (or until we run out).
Odyssey of the Mind (OotM) Info Meeting, Monday, September 23rd, 6p
Please join us for the Odyssey Informational meeting to learn about how Odyssey works and the benefits of joining. Parents please bring your interested students for a hands-on activity and opportunity to sign up for their preferred problem to compete in. From those who sign up, we will finalize the teams in early October and the teams can kick off meeting. Meeting will beheld at 6pm on Monday, September 23rd in the Multi-Use Room.

More info here: http://www.bancroftpfc.org/odyssey-of-the-mind.html
Dine to Donate at Chipotle, Wednesday, September 25th 4-8pm
Make dinner a selfless act by joining us for a fundraiser to support Bancroft Elementary. Come in to the Chipotle at 785 OAK GROVE ROAD E1 in Concord on Wednesday, September 25th between 4:00pm and 8:00pm. Just tell the cashier you're supporting Bancroft Elementary to make sure that 33% of the proceeds will be donated to us! We need to make a minimum of $300 to get any money for the school. Check out the full flyer on Konstella Here!
Community Service Day, Saturday, October 12th
Please join us for a day of service and campus beautification. This year we will be gardening, picking up trash, and painting paw prints on the sidewalk.
Date: Saturday, October 12th, 2019
Time: 7:30am - 8:30am @ Heather Farm Park Community Center - free pancake breakfast, courtesy of the Lions Clubs of Walnut Creek. Last year they also handed out free shirts.
9am-12pm @ Bancroft Elementary- site project
Walk-A-Thon, Friday, October 25th
Calling all Bobcats! Lace up your running shoes and get ready for the 10th annual Bancroft Walk-A-Thon! This fundraising event will take place on Friday, October 25th and will include lots of fun music, snacks, event giveaways, and prizes for all students. Parents, family members and friends are encouraged to participate as well. This event takes place during the school day, full event schedule will be posted soon. Our goal for this year is $25,000!
More information and t-shirt order forms coming the 1st of October. You can get a head start on your fundraising NOW with 99pledges. Click on the link and add your student as a participant (fine print link at the bottom of the "group standing" list) so classes can compete against each other! https://app.99pledges.com/fund/bancroftelementary2019 .
Questions? Want to help with the event? Contact Melissa Sanders via Konstella or mpterry@aol.com.
Makers Faire, Friday, November 1st, 5p
Please join us on Friday, November 1, 2019 from 5-7pm for hands on projects and demonstrations by our own student makers! This family night is a free event and open to all Bancroft families, hope to see you there! Makers Faire is a celebration of creativity, ingenuity, and resourcefulness! "It is the greatest show and tell on earth!"
We are looking for student makers of all kinds: artists, authors, crafters, engineers, entertainers, and more! Please consider how you can show your creativity to attendees and if possible offer hands on demonstrations for participants. Please email Cyndi Joly f you're interested in becoming a student "maker"!
SAVE THE DATE - Spring Auction, March 21st, Heather Farms Community Center
Hello families! We are getting prepared for auction season. The spring auction will be on Saturday March 21st at Heather Farm Community Center. Our theme this year is "The Olympics." This is one of our biggest fundraisers and a wonderful opportunity to meet other parents. We are currently looking for volunteers who would like to be involved in the planning. Whether it is assisting with donations, making decorations, helping to coordinate the event, or simply giving input, we would love to have you. Please contact auction lead Suzanne Yahiro-Leibowitz at asuzanneya@hotmail.com with questions.
Past Events Wrap-Up - Thank you!
Ice Cream Social
Thank you to Amiee Gordon for organizing and to all of our amazing ice cream scoopers! We had record turn-out and set off the year to a great start! Thank you also to Mrs. Lee at Dianne Adair for donating a DJ for the event and the appearance of our very own Bobcat mascot!
September Bancroft PFC Meeting
Thank you to all who came out to this month's PFC Meeting. We had 35 in attendance and hope to see that number grow over the coming months. Your input is needed to keep top-notch enrichment programs, events, and activities at Bancroft.
NEW THIS YEAR - Each month, Mrs. Schuler will be on hand from 6:30-7 before the meeting to chat with parents and answer questions.
Monthly Box Tops Winner
Each month we will highlight the box top winning classroom, proudly posing with their trophy. Check back next Tracks for the September winner!
Ongoing "Shop for Bancroft" Fundraisers
Click here for more information on the little things you can do that add up for our school! Download these Apps today to generate easy money for the school at not additional cost to you!