Activities

Bobcat Tracks - September 2020
Bobcat Tracks Monthly Newsletter
September 2020
and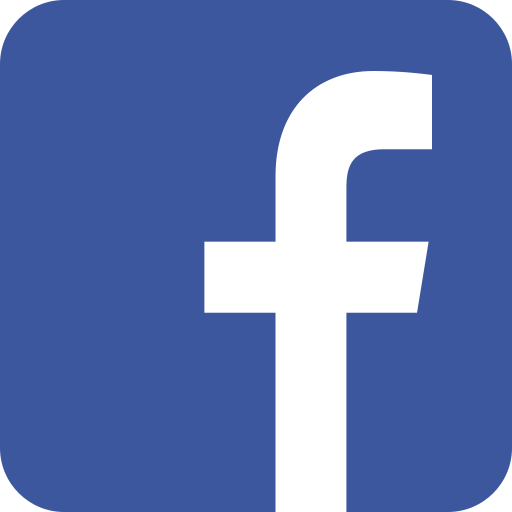 and www.bancroftpfc.org
President's Update
Greetings Bobcat Families!
Well, we are a month into distance learning already if you can believe it! It is a good times to look back at the successes and the challenges and share your honest feedback in the survey sent out by Principal Dunn: https://forms.gle/gBkSECSWYroYquV57.
This week I attended the first Parent Advisory Council meeting of the new year. At that meeting, Superintendent Clark presented an overview of what is going on across the District. He indicated the District still has Chromebooks and supplies available and encouraged any family in need of items to contact their school. I believe, Bancroft has loaned out over 400 Chromebooks to date! In addition, Jennifer Sachs indicated that the District is working on the Learning Continuity Plan. The public hearing for this plan will be during Monday's Special MDUSDB Board Meeting. MDUSD encourages public participation by way of public comments. Public comments received on meeting days by voicemail at (925) 308-6437 or by email at BoardComments@mdusd.org will be entered into the public record.
A big thank you to Andrea Chertoff and Jessica Palomino who have volunteered to lead our "a-thon" event. This year we are looking at virtual options including Walkathon, Danceathon, and Readathon!! It will be a great way to get families engaged and provide some fun!
If you have a community building idea, we would love to hear from you! Please join us for our next PFC Meeting, Tuesday October 13th at 7pm. We are looking into forming additional committees and parent forums for collaboration at this time!
GO BOBCATS!
Sarah Rhodes
4th and 1st grade parent
Fundraising Update
Thank you to all who have donated to the Dollar A Day Campaign! To date we have raised around $55,000. Based on projected Income and new requests from the teachers, the PFC budget was amended by a vote at the September PFC Meeting. We have cut expenses by over $100,000 for the 2020-21 school year. In addition, our teachers asked for additional funding to pay for the iReady toolbox and math books which are no longer funded by the District or the school.
Have you asked your employer yet if they will match your donation?? Bancroft PFC is a 501c3 non-profit. Here is the information you may need for that paperwork:
Bancroft PFC Tax-ID#: #68-0014955
MDUSD's NCES District ID#: 0626370
Bancroft's NCES School ID#: 062637003935
Volunteer Opportunities
There are many opportunities to volunteer at Bancroft - we are just figuring out how to implement this critical support during distance learning. Remember, to volunteer in the classroom you must be approved through MDUSD (fingerprint and TB clearance). To schedule your appointment, please visit: https://www.mdusd.org/fingerprintingsignups
Look for Volunteer Sign-ups on Konstella, both school-wide and in your classrooms!
Room Parents Update
Becoming a Room Parent is a great way to assist your child's teacher, without having to be present in the classroom. Our first room parent meeting was held early this month. (Attendance was NOT mandatory). Even when we get kids back to campus, this role can be done completely virtually! If there are not "leads" listed for your Konstella classroom, please sign up to be a room parent! For more information contact room parent coordinator Suzanne Yahiro-Leibowitz at asuzanneya@hotmail.com.
Spiritwear Update
The last day to buy Spiritwear for 2020 is fast approaching THIS FRIDAY 9/25. Purchases can be made on Konstella - JUST CLICK HERE! Once the order is sent to Simply Selling Shirts, we will get the production schedule and set a date for pick-up to share out with you all!
How Does Our Garden Grow?
The Bancroft Elementary garden is in full bloom with Mrs. Burns at the helm! See the pictures below.
Broccoli, pomegranates, and peppers (over 9 pounds) galore!
The milkweed patch is thriving - now we just need caterpillars!
And the morning glory is growing beautifully over the rainbow arch.
The garden education program is preparing grab and grow kits. Everything will be included except for water. K-2 will grow sugar snap peas to taste and enjoy. 3-5 will grow microgreens to taste and enjoy.
Your home fall planting guide: This is a great time to plant the following:
Brassica vegetables: cabbage, broccoli, cauliflower, kale, turnip, bok choy, radish.
Also carrots, celery, chard, lettuce, onions, garlic, spinach, peas, potatoes.
Happy planting!
Ongoing "Shop for Bancroft" Fundraisers
Click here for more information on the little things you can do that add up for our school! Download these Apps today to generate easy money for the school at not additional cost to you!