Activities

Time to check your child's backpack! Mixed Bag Designs Fundraiser is happening NOW!!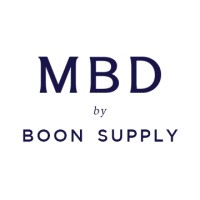 Fall 2018 Catalog is here
Check your child's backpack!
ORDER TODAY!
Mixed Bag Designs gave us the opportunity to start taking orders before October 22nd so you will have plenty of time to sell during Fall break
Support our fundraiser
Up to 50% profit of your order goes toward supporting our fundraiser
Lots of prints
Lots of styles
Tons of fun!
To order, please visit
www.mixedbagdesigns.com/bayside-academy
https://myfundraiser.mixedbagdesigns.com/catalogs
Online: click on shop all tab
Free shipping on Online order of $75+
SHIPS DIRECTLY TO ANYONE IN USA
CATALOG ORDER
Turn catalog orders and payment in to:
Bayside front office
Make checks payable to: Bayside PTA
Cash (please in an envelope or Ziploc bag with your name and order form)
Ship free directly to school.
(don't forget to add the tax to your order!)
Catalog ordering ends November 9
Fundraising code: 51248
Help spread the word about our fundraiser - forward this to your network!
Every order counts
WE NEED YOU!