Committees

8th Grade Graduation Coming Soon!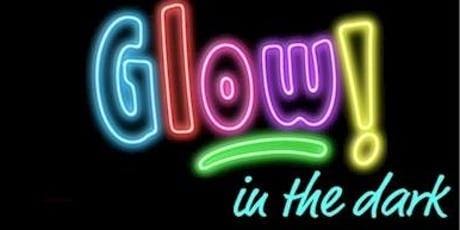 8th grade Graduation party
June 20th, 2019
At the Gym 8th grade students only!
This is a special afternoon for Bayside Academy Middle students as a celebration of their upcoming promotion to high school
Theme Glow in the dark
Monitor by Staff
Note: Ceremony at the Bayside Theater orchestrate by staff only, not parents or PTA.
Parents and PTA:
We will need to provide long stems colorful tropical flowers for two tall vases to decorate the stage at the theater:
Bird of paradise (2)

Long bamboo stem (2)

Palm leaves (4)

Lobster-claws (2)

Red Ginger (2)

Copper tips (2)
Parent Donations or Donations from Florist connections are welcome!
Promotion opening Welcome snacks and drinks (Parents, Families, Teachers, and Staff)
11:30 am or before
NEED Help from: 6-7 grade parents
Set up outside court yard donated snacks and drinks
Every year "Bayside Academy tradition" is to ask parents from 6, 7*, and 8 grades to provide cookies, drinks and items to the closing ceremony to welcome parents, families, teachers and staff.
In advance Thank you!
* It's a wonderful time for 6 and 7 grade parents too, who will learn and see how it works when their own children will be promoted!
Students party:
12:30-2:30 pm
Lunch

Dance

Music: DJ

Photo booth
Provided by PTA:
Fabric table clothes (orange and black)

Lunch

DJ

Photo booth

Glow in the dark decorations

Balloons
We can't wait to see our Wonderful Students Celebrating!
---
Positions (0/19 filled)
Committee Chair

Signed Up: 1 / 2

Sign up

Food Chair

Signed Up: 0 / 8

Grades 6 and 7: Help set up outside court yard snacks and drinks before the Theater ceremony ends (10:00 am) then help serving (when the theater ceremony is done) approximately at 12:00 pm.

Sign up

Party Chair

Signed Up: 0 / 6

Grades 6, 7 and 8: Help decorating the Gym glow in the dark theme, set up tables for food and desserts. stating time (8:00 am)

Sign up

Flower Chair

Signed Up: 0 / 2

Grades 6 and 7: Help set up tropical flowers in 2 vases (8:00 am) We are also interested if you have any florists connections who may donate exotic flowers! We are 501 C (3) tax deductible. let me know, thank you!

Sign up

Outside Clean up

Signed Up: 0 / 6

Grades 6 and 7: Clean up after ceremony snacks and drinks court yard area (1:00 pm)

Sign up

Gym Clean up

Signed Up: 0 / 6

Grades 6, 7 and 8: After dance party/lunch help Clean up (2:30 pm)

Sign up

Cookie/cake/ snack donations

Signed Up: 0 / 200

Grades 6, 7 and 8: Donate cookies, brownies, large cakes, fruits snacks, pretzels. 2 dozens (no nuts please) like Costco Kirkland products. We will have approximately 190 students, parents and families!

Sign up

Orange Juice (gallon)

Signed Up: 0 / 10

Grades 6, 7 and 8: Donate Like Costco Kirkland pack of 2 x 96 fl oz or Kirkland Signature Organic Orange Juice, 2 x 59 fl oz

Sign up

Apple Juice (gallon)

Signed Up: 0 / 10

Grades 6, 7 and 8: Donate Like Costco Kirkland pack of 128 fl oz, 2-count

Sign up

Lemonade

Signed Up: 0 / 10

Grades 6, 7 and 8: Donate Like Costco Kirkland Signature Organic Lemonade, 2 x 96 fl oz

Sign up

Mountain Spring Water

Signed Up: 0 / 10

Grades 6, 7 and 8: Donate Mountain Spring water 24 pk/16.9 fl oz Bottles

Sign up

Plastic cups

Signed Up: 1 / 5

Grades 6, 7 and 8: Donate Big Party Pack 16 oz. Plastic Cups, Orange - 50 count

Sign up

Plastic cups

Signed Up: 1 / 5

Grade 6, 7 and 8: Donate Big Party Pack 16 oz. Plastic Cups, Black - 50 count

Sign up

Napkins

Signed Up: 1 / 2

Grades 6, 7, 8 Donate: Big Party Pack 6.5 in. x 6.5 in. Orange Paper Lunch Napkin (125-Count, 4-Pack)

Sign up

Napkins

Signed Up: 1 / 2

Grades 6, 7, 8 Donate: Big Party Pack 6.5 in. x 6.5 in. Black Paper Lunch Napkin (125-Count, 4-Pack)

Sign up

Dinner Paper Plates

Signed Up: 1 / 5

Grades 6, 7 and 8 Donate: Dinner Black Paper Plates | 9" | Pack of 50 | or more

Sign up

Dinner Paper Plates

Signed Up: 1 / 5

Grades 6, 7 and 8 Donate: Dinner Orange Paper Plates | 9" | Pack of 50 | or more

Sign up

Dessert Paper Plates

Signed Up: 1 / 5

Grades 6, 7 and 8 Donate: Dessert Black Paper Plates (7 inch/18 cm) pack of 50

Sign up

Dessert Paper Plates

Signed Up: 1 / 5

Grades 6, 7 and 8 Donate: Dessert Orange Paper Plates (7 inch/18 cm) pack of 50

Sign up