Activities

SHA This Week 12/10/17
HOLIDAY MOVIE CELEBRATION / SHA COMMUNITY SURVEY
Friday, December 15 / 12-3p / Petworth Library Main Meeting Room (Lower Level)
LET'S CELEBRATE WITH OUR COMMUNITY: Head the Petworth Library after early dismissal for lunch, popcorn and a movie!
SHA COMMUNITY SURVEY: As we planned at the beginning of the year, the SHA Executive Committee wants to hear from the rest of our family. There will be a survey available to fill out and of course time for conversation and sharing ideas so we can continue to make great strides for our children in 2018!
PLEASE RSVP VIA KONSTELLA so we are able to plan for the proper amount of food.
- If there are dietary restrictions please note them in the RSVP.
- If you want to vote for the movie please visit the post that will be on Facebook or put it in the comments of your RSVP - HAPPY FEET / ICE AGE / MR. POPPER'S PENGUINS
Gift Wrapping pick-up will be in a room on the same level as the movie.
COMMITTEE CORNER
Wednesday, December 13 / 4:30-5:30 @ Breakthrough
RSVP on Konstella. If you would like to call in please do so with the following number and pin:
(719) 284-5429
. Pin number 56115.
DIVERSITY & INCLUSION MINUTES:
Minutes from the November 30 meeting are posted on the D & I Committee Forum.
JOIN IN!
If you would like to join any committee please do so on Konstella in order to be a part of communication related to that committee and RSVP for meetings. If you are not ready to join, but interested in attending and meeting, please feel free to do so! Send questions to breakthroughsha@gmail.com and we will get you connected with the right person!
LET'S HAVE FUN(draising) TOGETHER
GIFT WRAPPING AVAILABLE
Note Updated Times & Locations below
Are you ready for the holidays? As done last year Breakthrough SHA will offer families the service of gift wrapping. You can drop off your gifts and our volunteers will be glad to help you with gift wrapping. All funds collected from the activity will go to the School Home Association.
Families can donate wrapping materials (paper, tape, bows) to Jasmine Jones by December 13th.
Suggested donation is $10 for up to 10 gifts.
TH December 14
Drop-Off Gifts: 8:30-3:45p @ School
Wrapping Volunteers - All slots have been filled @ Petworth LIbrary
FR December 15
Pick-Up Gifts: 12-3:45p @ Petworth Library
Wrapping Volunteers Needed: 12p-3:30p (sign up on Konstella to help wrap!) @ Petworth Library
Just 3 more people needed!
LITTLE COCO'S SHARES THE LOVE!
Thanks to all those who dined at Little Coco's during our 2-week Dine Out for Breakthrough campaign. The 10% of total receipts resulted in a $176.50 donation to the SHA. The money will be put to good use for our children as part of the SHA budget. Thanks to Gordon and Katie Banks and the entire staff who took such good care of all the Breakthrough diners. And, if you didn't know before, now you know what a great spot Little Coco's is to go! Visit any week!!!!

AMAZONSMILE - KEEP ON SHOPPING!
Add Breakthrough Montessori SHA to your charities on AmazonSmile and the SHA will receive 0.5% of eligible purchases. Login to your regular account wit the
Breakthrough SHA link: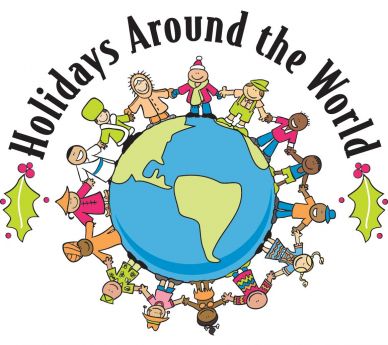 DECEMBER CULTURAL EXPERIENCE THEME:
HOLIDAY/DIFFERENT BELIEF SYSTEMS
Ms. Ersi, one of Breakthrough's afternoon assistants is coordinating the December monthly focus activity. She is providing a variety of books about religious tolerance and winter holidays for guides to read in their classrooms. The list of books is posted on Konstella,
PARENTS COME SHARE!
Parents who are interested in preparing a 15 minute, in-class presentation about an aspect of their particular religion (e.g a religious symbol, holiday song, or nut-free treat) may contact their child's guide to arrange a time and date between December 1st and 14th.
If you have an questions, please contact Ms. Ersi /
ersi
@breakthroughmontessori.org
When to expect recurring emails (usually) ...

MONDAYS: SHA Monday Memo (highlight of the week)

TUESDAYS: Breakthrough Bulletin from School

WEDNESDAYS: SHA This Week (list of various information)