Activities

Spring Pictures MONDAY May 10th - SIGN-UP HERE
Mon, May 10 8:00am-3:00pm
Chadbourne Elementary Multi-Use Room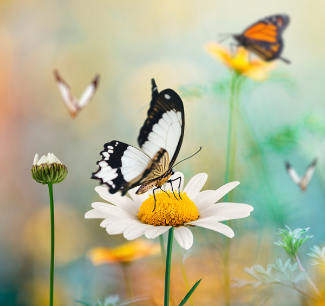 Dear Chadbourne Parents/Guardians,
We are excited to announce that we will be having Spring Picture Day at Chadbourne on Monday, May 10th! Many parents have been asking about this. If you are interested, please sign your child up and follow the instructions below.
DETAILS:
Please review the available time slots below and click on the button to sign up for your child's Spring Pictures. Each student will need to have a time reserved for his/her photo.
When/Where: Monday, May 10th in the Chadbourne MUR
Safety Protocol: To limit the number of individuals on campus - adults must wait in their vehicles or outside of the MUR. Anyone on campus must wear a MASK. The mask will be removed only when the photo is being taken. Thank you for helping keeping everyone safe.
Arrival: (Option 1) Drive into the front "drop-off loop" and wait in your vehicle. ~OR~ (Option 2) Drive into the staff parking lot behind the Multi-Use Room and park in a parking space. Students should go directly to the MUR and adults should remain inside their vehicles. After the photo is taken students will return to their vehicles.
ORDERING your child's pictures: Open the flyers attached below from MyLifetouch.com
Order before Picture Day on May10, 2021 Enter your Picture Day ID: EVTSM9R46
Order your perfect package and don't worry about returning anything on Picture Day! Order online and receive exclusive offers from Lifetouch Rewards.
Please note that these pictures will not be part of our Chadbourne Yearbook. This is an optional event if you are interested in having your child's picture taken.
Looking forward to seeing you!
Mrs. Kimberley Pedrotti,
School Principal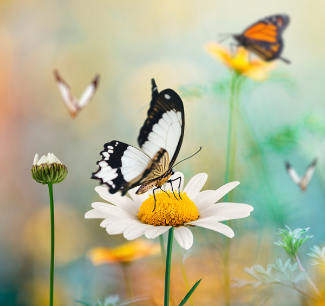 ---
Jobs
Photo Appointment

Signed Up: 9 / 30

Mon, May 10 8:00am-8:15am

Sign up

Photo Appointment

Signed Up: 3 / 30

Mon, May 10 8:15am-8:30am

Sign up

Photo Appointment

Signed Up: 1 / 30

Mon, May 10 8:30am-8:45am

Sign up

Photo Appointment

Signed Up: 0 / 30

Mon, May 10 8:45am-9:00am

Sign up

Photo Appointment

Signed Up: 1 / 30

Mon, May 10 9:00am-9:15am

Sign up

Photo Appointment

Signed Up: 4 / 30

Mon, May 10 9:15am-9:30am

Sign up

Photo Appointment

Signed Up: 0 / 30

Mon, May 10 9:30am-9:45am

Sign up

Photo Appointment

Signed Up: 0 / 30

Mon, May 10 9:45am-10:00am

Sign up

Photo Appointment

Signed Up: 15 / 30

Mon, May 10 10:00am-10:15am

Sign up

Photo Appointment

Signed Up: 3 / 30

Mon, May 10 10:15am-10:30am

Sign up

Photo Appointment

Signed Up: 2 / 30

Mon, May 10 10:30am-10:45am

Sign up

Photo Appointment

Signed Up: 1 / 30

Mon, May 10 10:45am-11:00am

Sign up

Photo Appointment

Signed Up: 1 / 30

Mon, May 10 11:00am-11:15am

Sign up

Photo Appointment

Signed Up: 2 / 30

Mon, May 10 11:45am-12:00pm

Sign up

Photo Appointment

Signed Up: 3 / 30

Mon, May 10 12:00pm-12:15pm

Sign up

Photo Appointment

Signed Up: 6 / 30

Mon, May 10 12:15pm-12:30pm

Sign up

Photo Appointment

Signed Up: 5 / 30

Mon, May 10 12:30pm-12:45pm

Sign up

Photo Appointment

Signed Up: 1 / 30

Mon, May 10 12:45pm-1:00pm

Sign up

Photo Appointment

Signed Up: 4 / 30

Mon, May 10 1:00pm-1:15pm

Sign up

Photo Appointment

Signed Up: 4 / 30

Mon, May 10 1:15pm-1:30pm

Sign up

Photo Appointment

Signed Up: 3 / 30

Mon, May 10 1:30pm-1:45pm

Sign up

Photo Appointment

Signed Up: 5 / 30

Mon, May 10 1:45pm-2:00pm

Sign up

Photo Appointment

Signed Up: 6 / 30

Mon, May 10 2:00pm-2:15pm

Sign up

Photo Appointment

Signed Up: 6 / 30

Mon, May 10 2:15pm-2:30pm

Sign up

Photo Appointment

Signed Up: 9 / 30

Mon, May 10 2:30pm-2:45pm

Sign up

Photo Appointment

Signed Up: 14 / 30

Mon, May 10 2:45pm-3:00pm

Sign up