Activities

PTA Newsletter - May 20, 2019
Lego Night Is Tuesday!
OTIS SCHOOL CALENDAR - DATES TO REMEMBER
May 2019
May 21st, Tuesday
-Lego Build-A-Rama, 6:30-8:00pm, MPR
May 22nd, Wednesday
-Volunteer Tea, 2:00pm
-Equity & Inclusion Meeting, 6:00-7:00pm, Media Center (childcare in room 102)
May 23rd, Thursday
-PTA Meeting, 7:00pm, Media Center (childcare in room 102)
May 27th, Monday
-Memorial Day - NO SCHOOL!
May 31st, Friday
-School Spirit Day - "Beach Day"
-Community Service Club volunteer celebration, 6:00-7:00pm, Krusi Park
June 2019
June 3rd, Monday
-Volunteer Happy Hour, 5:00-7:00pm, Dragon Rouge (patio)
June 5th-7th, Wednesday through Friday
-Minimum Days: 12:30pm dismissal for all grades
June 5th, Wednesday
-End-of-Year Dance Party!, 6:00-8:00pm, MPR
June 6th, Thursday
- 5th Grade Promotion Ceremony, 8:30am, MPR
June 7th, Friday
-LAST DAY OF SCHOOL!
PTA Meeting
Thursday, May 23
7:00 p.m. in the Media Center
REMINDER!!!
The last PTA meeting is this Thursday. Please join us to elect the Executive Board for the 2019-2020 school year. Below are the nominees:
President: Jeff Chorney
Executive Vice President: David Mitchell
Treasurer: Louise Cochrane (2nd term)
Secretary: Jennifer Lucky
Vice President of Membership: Liz Sparber
Vice President of Programs: Jenny Beck
Vice President of Equity & Inclusion: Samara Plambeck (2nd term)
Auditor: David Nixon
Historian: Jennifer Yip
Parliamentarian: Brina Siv
We will also vote to approve our preliminary PTA budget for the next school year. Click
HERE
to view. We will also have a special presentation by Connie Chapman, our Media Center teacher. Learn about the different online programs and technology our kids are working on in the Media Center and in the classrooms, and hear what they'll be learning in the coming year.
Free babysitting in Room 102.
_____________________________________________________________________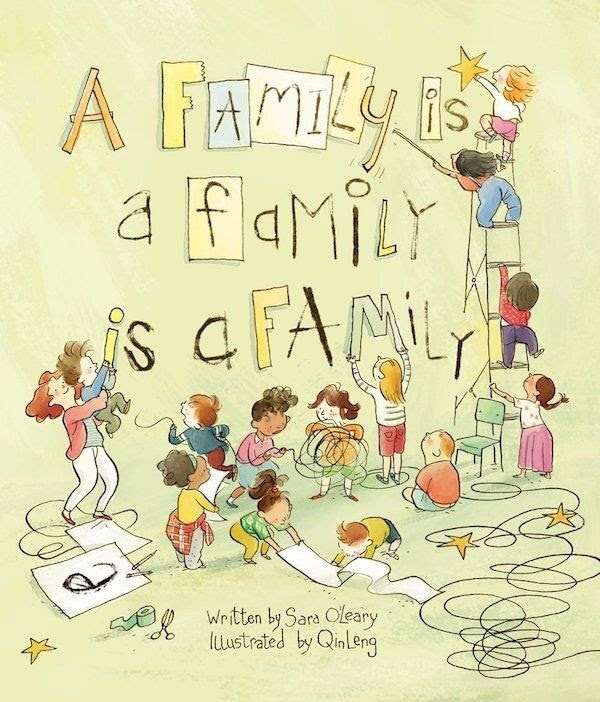 May and June are Family Celebration Months!
Otis families come in all shapes and sizes with different types of family units and individuals within families. Throughout these final 2 months of the school year we honor every Otis family - families that include different races, different cultures, different health challenges, different physical and cognitive abilities, two parents, single parents, divorced parents, family members who are adopted, gender fluid, LGBTQ, and more.
Learning about each other strengthens our families and our community.
To support this, the Equity & Inclusion Committee is providing teachers with books reflecting this diverse topic.
LEGO BATTLE-TRACKS
Tuesday, May 216:30-8:00pm in the MPR
_____________________________________________________________________
VOLUNTEER TEA
Wednesday, May 22
2:00-3:00 pm
Garden (near media center)
All volunteers are invited to the Volunteer Tea to enjoy refreshments and appreciations from the Otis staff. We hope to see you there to celebrate everything you do for Otis!
_____________________________________________________________________
VOLUNTEER HAPPY HOUR
Monday, June 3rd
5:00-7:00 p.m.
Dragon Rouge


It's time to toast a year of fantastic work and celebrate with a Volunteer Happy Hour!
Join fellow Otis volunteers on the
Dragon Rouge
patio in Alameda on
Monday
,
June 3 from 5pm to 7pm
. Enjoy Happy Hour Specials, starter apps courtesy of the PTA, and fun company. Cash bar. Kids welcome. Spread the word!
_____________________________________________________________________
JOIN THE OTIS SAFETY PATROL
Recruiting has begun for our 2019-20 Safety Patrol Squads. All current 3rd and 4th Grade Otis students are eligible to apply for a Safety Patrol Squad.


HOW TO APPLY
APPLICATIONS ARE DUE BY MONDAY, JUNE 3

ABOUT THE OTIS SAFETY PATROL
STUDENT VOLUNTEERS: Student volunteers commit to assist with the Safety Drop Off Zones on Fillmore Street or High Street once a week from 8:00 a.m. to 8:20 a.m. for the entire school year. Safety Patrollers are expected to be prompt and polite, be good role models, and show up on their assigned day of duty rain or shine! The Safety Patrollers not only help to keep morning drop-off safe, they also promote a sense of community, leadership, altruism, confidence and teamwork at Otis. All current 3rd and 4th grade Otis students are eligible to apply for a spot on a Safety Patrol Squad.
PARENT VOLUNTEERS: We need 10 parent volunteers to lead our squads, put out safety cones, and ensure the safety of our students. It's a commitment of no more than 30 minutes each week, and one that has a significant impact on our school. All squads must have adult supervision. Please note on the form if you can help.
WHAT TO EXPECT: You will receive notice of a squad assignment over the summer. Please note that assignments are made based on the order the application is received. Students not assigned to a squad will be placed on a waiting list. Training for all student and parent volunteers will be scheduled for a date in August before school starts. We do our best to assign each student to a squad where he/she has a friend, but cannot make any guarantees that will happen.
_____________________________________________________________________
BOX TOP$ WINNERS!
Thank you to everyone for participating in the Spring Box Top$ drive. We fell a little short of our goal, but we still collected over 3,000 Box Top$and that's great. Big changes are coming to the Box Top$ program - it's going digital next month. When the details are known, I will absolutely make sure everyone knows for next year so we can keep earning money for the school from products we already buy.
But here's the exciting news......
The winner for the K/1 classes with 166 Box Top$ is Room 104, Ms. McNamara!
The winner for the 2/3 classes with 221 Box Top$ is Room 111, Mrs. Westlund!
The overall winner with 284 Box Top$ is Room 336, Ms. Smith!
Congratulations!!
Please keep clipping Box Top$ through the summer. Thank you to everyone for bringing in those Box Top$ - all of your hard work is very much appreciated.
Go Owls!
Claire Legas, Box Top$ Coordinator
The Otis Community Service Club wants to celebrate with you! Otis families and students, please join us for pizza and drinks on Friday May 31st, 6-7pm at Krusi Park.
Did you participate in a Community Service Club event this year (making a card for Meals on Wheels, cleaning up at MLK Shoreline, assembling or making a donation for blessing bags)? We would like to celebrate your contributions to our inaugural Community Service Club!
All are welcome - even if you didn't get a chance to participate in any of the Community Service Club events - you can sign up to learn more about the group and to join the committee next year.
If you plan to attend please RSVP to Jen Lucky at
jenlucky@yahoo.com
, or on Konstella. We look forward to seeing you on May 31st!
OTIS COMMUNITY AND BEYOND
Click
HERE
to sign up to receive newsletters and other important information from AUSD.
Next Board of Education Meeting: May 28 at 6:30pm (City Hall).
Click HERE for the agenda.
Survey on Homework and Dress Code Policies
As part of its ongoing work on AUSD's Homework Policy and Student Dress Code, AUSD is asking parent/guardians to take a survey. Please take a few minutes to take
this survey
- and encourage your family members to take it, too!
_____________________________________________________________________
WE NEED YOUR SUPPORT TO HELP CHILDREN SUCCEED AT SCHOOL
California State PTA is proud to co-sponsor
SB 328 (Portantino)
, which would require that high schools in California start classes no earlier than 8:30 a.m. - and no earlier than 8 a.m. for middle schools - in order to help students succeed.
We need your help to get SB 328 passed in the California Senate!
Based on recommendations of the
American Academy of Pediatrics
and the
Centers for Disease Control
, SB 328 would require middle and high schools to start later in order to align school schedules to the biological sleep rhythms of adolescents, whose sleep-wake cycles begin to shift up to two hours later at the start of puberty.
"The research is clear that adolescents who get enough sleep have a reduced risk of being overweight or suffering depression, are less likely to be involved in automobile accidents, and have better grades, higher standardized test scores and an overall better quality of life," said pediatrician Judith Owens, MD, FAAP, lead author of the policy statement, "School Start Times for Adolescents, published in the September 2014 issue of Pediatrics.
"Studies have shown that delaying early school start times is one key factor that can help adolescents get the sleep they need to grow and learn."
We now have to reach EVERY senator and let them know this is a very important issue for parents. Take action and urge your senator to support SB 328.
Background research:
OTIS 101
Ever wonder what a room parent does, what "MPR" means, how the money from PTA fundraising events is used, or what's what at Otis? If so, you will find this guide to be a helpful resource and reference guide. It's also posted on the school website at
www.otis.alamedausd.ca.schoolloop.com
for easy reference. Please take a few minutes to read Otis 101 so you're up to speed!
Questions? Please contact any member of the PTA Executive Board for more information.
OUTLOOK CONTACT INFORMATION
To contact Otis PTA Outlook, please send an e-mail to
otisoutlook@gmail.com
, or hit reply to this newsletter. These emails will go directly to the Editor's personal in-box.
Thank you,
Outlook Editor