Activities

PTA Newsletter - May 28, 2019
Friday Is Beach Day!
OTIS SCHOOL CALENDAR - DATES TO REMEMBER
May 2019
May 30th, Thursday
-Safety Patrol Volunteer Pizza Party (4th & 5th Grade Volunteers only), 11:55am-12:40pm, Grass by new building
May 31st, Friday
-School Spirit Day - "Beach Day"
-Community Service Club volunteer celebration, 6:00-7:00pm, Krusi Park
June 2019
June 3rd, Monday
-Volunteer Happy Hour, 5:00-7:00pm, Dragon Rouge (patio)
June 5th-7th, Wednesday through Friday
-Minimum Days: 12:30pm dismissal for all grades
June 5th, Wednesday
-End-of-Year Dance Party!, 6:30-8:00pm, MPR
June 6th, Thursday
- 5th Grade Promotion Ceremony, 8:30am, MPR (doors open at 8:30am)
June 7th, Friday
-LAST DAY OF SCHOOL!
-Annual 5th Grade vs. Teacher/Staff Kickball Game!
-Bake Sale hosted by 4th Graders (Rising 5th Graders!), 12:30p.m., Blacktop (round green tables)
August 2019
August 16th, Friday
-Kinder Mixer & Back to School Picnic
August 19th, Monday
-1st Day of School


Stay tuned for more information over the summer about the Back to School Picnic and other fun summer activities.


Click
HERE
to see the AUSD calendar for the 2019-20 school year.
Summer Is Almost Here!
The
Otis Summer Learning Program
helps students practice their reading and math skills over the summer, and promotes community service. Research has shown that without practicing the skills they've learned during the school year, students can lose up to 3 months of learning over the summer. The Summer Learning Program is completely voluntary and helps kids practice their skills, have fun, do good for their community, and earn a pizza party when they return to Otis in the fall. Click
HERE
for the Summer Scholars form. Additional information will be sent home with your child and will be posted to our website and in Konstella.
Take Otis with you on summer vacation! Get your Otis gear
HERE
and look awesome wherever you go this summer! Take a picture of your family in Otis shirts and sweatshirts, and you'll be featured in our new "Where in the World is Otis D Owl" section of the PTA bulletin board! Just send your pictures to
jenniferdana72@gmail.com
. S
upport Otis, look sharp, and have a great summer with Otis D Owl!
Finally - a HUGE congratulations to our 5th Graders who worked so hard and will be graduating soon! We will miss you and your families and all that you've contributed to our school. Best of luck in middle school!
Jenny Beck
Otis PTA President
____________________________________________________________________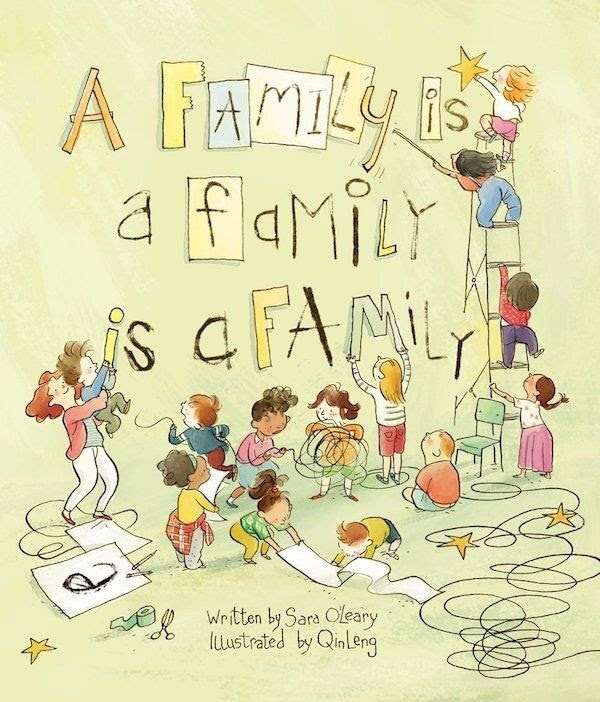 May and June are Family Celebration Months!
Otis families come in all shapes and sizes with different types of family units and individuals within families. Throughout these final 2 months of the school year we honor every Otis family - families that include different races, different cultures, different health challenges, different physical and cognitive abilities, two parents, single parents, divorced parents, family members who are adopted, gender fluid, LGBTQ, and more.
Learning about each other strengthens our families and our community.
To support this, the Equity & Inclusion Committee is providing teachers with books reflecting this diverse topic.
SAFETY PATROL VOLUNTEER LUNCH
Thursday, May 30 at 11:55pm
The PTA is hosting a special end of year pizza lunch party for all Safety Patrol volunteers.
All 4th and 5th graders who are current Safety Patrol squad members should meet on Thursday, May 30 during lunch at the grassy area by the 4th/5th grade building. Pizza, drinks and treats will be provided.
Many thanks to all of the students and adults who were Safety Patrol volunteers this year - you have kept our school and students safe!
____________________________________________________________________
VOLUNTEER HAPPY HOUR
Monday, June 3rd
5:00-7:00 p.m.
Dragon Rouge


It's time to toast a year of fantastic work and celebrate with a Volunteer Happy Hour!
Join fellow Otis volunteers on the
Dragon Rouge
patio in Alameda on
Monday
,
June 3 from 5pm to 7pm
. Enjoy Happy Hour Specials, starter apps courtesy of the PTA, and fun company. Cash bar. Kids welcome. Spread the word!
____________________________________________________________________
DANCE PARTY!
Wednesday, June 56:30-8:00pm in the MPR
____________________________________________________________________
JOIN THE OTIS SAFETY PATROL!!
Recruiting has begun for our 2019-20 Safety Patrol Squads. All current 3rd and 4th Grade Otis students are eligible to apply for a Safety Patrol Squad.


HOW TO APPLY
APPLICATIONS ARE DUE BY MONDAY, JUNE 3

ABOUT THE OTIS SAFETY PATROL
STUDENT VOLUNTEERS: Student volunteers commit to assist with the Safety Drop Off Zones on Fillmore Street or High Street once a week from 8:00 a.m. to 8:20 a.m. for the entire school year. Safety Patrollers are expected to be prompt and polite, be good role models, and show up on their assigned day of duty rain or shine! The Safety Patrollers not only help to keep morning drop-off safe, they also promote a sense of community, leadership, altruism, confidence and teamwork at Otis. All current 3rd and 4th grade Otis students are eligible to apply for a spot on a Safety Patrol Squad.
PARENT VOLUNTEERS: We need 10 parent volunteers to lead our squads, put out safety cones, and ensure the safety of our students. It's a commitment of no more than 30 minutes each week, and one that has a significant impact on our school. All squads must have adult supervision. Please note on the form if you can help.
WHAT TO EXPECT: You will receive notice of a squad assignment over the summer. Please note that assignments are made based on the order the application is received. Students not assigned to a squad will be placed on a waiting list. Training for all student and parent volunteers will be scheduled for a date in August before school starts. We do our best to assign each student to a squad where he/she has a friend, but cannot make any guarantees that will happen.
____________________________________________________________________
OTIS OWLS SUMMER DAY WITH THE A'S
20th ANNUAL ROOT BEER FLOAT DAY!
Sunday, July 28 @ 1:07 p.m.
A's vs. Rangers
$20/person
LAST DAY TO BUY TICKETS IS JUNE 7
Join your fellow Owls for the ultimate Otis summer meet-up! What could be better than root beer floats on a warm summer day with your Otis besties? Seats are in Plaza Outfield, Section 204. First 80 tickets are $20/person and $25 after the first 80 tickets are sold.
Buy your tickets now
, you don't want to miss this back to school event!
TO PAY BY CASH OR CHECK or have questions? Contact Otis A's Game Coordinator Kimberly Kato Chambliss at
katochambliss@gmail.com
.
____________________________________________________________________
SUMMER MOVIE SERIES TICKETS
On Sale Now in The School Office
$10 for 10 Movies
Alameda Theater & Cineplex
all proceeds benefit Otis School
Check out these great
volunteer opportunities
for the month of June. Sign up
HERE
to receive emails with family volunteer opportunities over the summer.
The Otis Community Service Club wants to celebrate with you! Otis families and students, please join us for pizza and drinks on Friday May 31st, 6-7pm at Krusi Park.
Did you participate in a Community Service Club event this year (making a card for Meals on Wheels, cleaning up at MLK Shoreline, assembling or making a donation for blessing bags)? We would like to celebrate your contributions to our inaugural Community Service Club!
All are welcome - even if you didn't get a chance to participate in any of the Community Service Club events - you can sign up to learn more about the group and to join the committee next year.
If you plan to attend please RSVP to Jen Lucky at
jenlucky@yahoo.com
, or on Konstella. We look forward to seeing you on May 31st!
OTIS COMMUNITY AND BEYOND
Click
HERE
to sign up to receive newsletters and other important information from AUSD.
Next Board of Education Meeting: May 28 at 6:30pm (City Hall).
Click HERE for the agenda.
Survey on Homework and Dress Code Policies
As part of its ongoing work on AUSD's Homework Policy and Student Dress Code, AUSD is asking parent/guardians to take a survey. Please take a few minutes to take
this survey
- and encourage your family members to take it, too!
____________________________________________________________________
The Alameda Recreation and Park Department will be offering STEM Summer Camps using LEGO Materials in Alameda this summer, including sessions focused on Minecraft and Harry Potter Engineering. Sessions for students ages 5-12 will take place June 24-June 28 and July 22 to July 26. For more information, please visit
www.arpdeplay.com
or 2226 Santa Clara Avenue.
Fall 2019 Alameda Soccer Club Recreation League registration will open on June 1 for players U6-U16. No tryouts needed, everyone welcome. For more information and to register go to:
http://alamedasoccer.org
.
AUSD science teacher Katherine Jolda is offering "Ancient Arts Summer Camp" sessions. The Craft Camp (for students ages 5-8) will include making plant paper and earth paints, wool felting, and squid dissection. The Fiber Camp (ages 8-11) will include the creation of natural dyes, rock drop spinning, spider weaving, and leaf printing. Sessions are July 8-12 or August 5-9. For more information, visit
www.feltthesun.org
.
The Yu Ying Learning Center is currently taking registrations for afterschool care for students in grades TK-5 for 2019-20. The center's STAR program offers science, theater, art, and recreation in its daily sessions. For more information, call 510-863-1651, email
info@yuyinglearning.com
, or visit
yuyinglearning.com
.
All Star Academics is an after-school program and summer camp centrally located in downtown Alameda, near the Alameda Theater. Founded ten years ago by a group of Alameda parents, All Star Academics aims to help other working parents by offering after-school care and homework assistance for TK - 8th grade students in small classes of similar ages. One-on-one tutoring is also available, and transportation can be arranged through All Stars. The schedule and calendar of All Star Academics follow and compliment those of the AUSD, for parents' convenience.
The large facilities include an indoor gym, a game room, and a computer lab. Walks to nearby parks and the Alameda Public Library are a frequent activity for the younger grades, weather permitting. The goal at All Star Academics is to instill a foundation of sound work and study habits from an early age that will benefit the student for the duration of their scholastic career, while still providing time to make happy childhood memories of arts and crafts, games, and fun with peers. For more information call 510.769.8172, email
info@allstaracademics.net
, or visit
www.allstaracademics.net
.
OTIS 101
Ever wonder what a room parent does, what "MPR" means, how the money from PTA fundraising events is used, or what's what at Otis? If so, you will find this guide to be a helpful resource and reference guide. It's also posted on the school website at
www.otis.alamedausd.ca.schoolloop.com
for easy reference. Please take a few minutes to read Otis 101 so you're up to speed!
Questions? Please contact any member of the PTA Executive Board for more information.
OUTLOOK CONTACT INFORMATION
To contact Otis PTA Outlook, please send an e-mail to
otisoutlook@gmail.com
, or hit reply to this newsletter. These emails will go directly to the Editor's personal in-box.
Thank you,
Outlook Editor