Activities

PTA Newsletter - Sept. 4, 2018
MAKE A DIRECT DONATION TODAY!
OTIS SCHOOL CALENDAR - DATES TO REMEMBER
September 2018
September 11th, Tuesday
-Picture Day
September 12th, Wednesday
-Back to School Night for Grades 1-5, 6:30pm (in classrooms/adults only)
September 20th, Thursday
-PTA Meeting, 7:00pm, Media Center
September 28th, Friday
-Summer Scholars Pizza Party
-Minimum Day for all grades (dismissal at 12:30pm)
October 2018
October 4th, Thursday
-Walk & Roll To School Day
October 10th, Wednesday
-Family Literacy Night, 6:30pm
October 18th, Thursday
-PTA Meeting, 7:00pm, Media Center
October 26th, Friday
-Minimum Day for all grades (dismissal at 12:30pm)
October 27th, Saturday
-Fall Carnival
4 WEEKS TO GO!
MAKE A DIRECT DONATION TODAY!!
The PTA's Fall Direct Donation Drive is underway!
Thanks to all of the families who have already donated. Our goal is to raise $52,500 by October 1st. So far, we have raised $11,000.00. Please help us reach our goal and make a donation today.
The Fall Direct Donation Drive is the first of our school's three major fundraising events of the year.

The Direct Donation Drive provides necessary funds to kick start the year's activities.

This year the PTA needs to raise $194,000 ($300/student) to pay for all of the amazing educational and enrichment programs we provide to Otis.

Every student and family will benefit from the fundraising we do:

Media Center and classroom technology, chromebooks, reading and math intervention specialists, books, music, art and garden docent supplies, motor fitness classes, educational assemblies, field trips, classroom grants, and recess support

Otis community events: Back to School Picnic, Fall Carnival, Family Night Potluck, Math & Science Night, Lego Buildarama...and much more

Enrichment programs: STEAM Lab, Soul Shoppe

How Can You Help?

Donate $250/child by October 1st (installment plan also available)

Ask your employer about charitable donation matching
Don't Forget to Join the PTA!
Membership is only $10/ adult per year

Anyone can join- parents, grandparents, friends and neighbors!

Our goal is 1 PTA member per Otis family

Did you know that PTA members receive "member perks" like discounts to California Academy of Sciences, Legoland, and Enterprise Rent-A-Car?

Why join PTA? You signal to your child that school matters, and you are invested in their success.

Don't delay and sign up today!
Make a Direct Donation and join the PTA. Click
HERE
to make an online donation or
USE THIS FORM
and drop off your cash/check donation in the PTA mailbox (located in the office). Hard copies also available in the office.
Questions about PTA Membership or Donations?
Great job to all of our Summer Scholars. We are excited to see your good work now that packets have been turned in.
Awards and a pizza party (on September 28th) will be given TO ALL PARTICIPANTS! Can't wait to celebrate our Summer Scholars!
VOLUNTEER AT OTIS
To make sure you are in the loop and ready to volunteer at Otis please complete your required
Otis Volunteer Paperwork
ASAP. These requirements are in place to protect all of our children, as well as to protect you, the volunteer. Click
HERE
to learn about the Otis volunteer requirements.
The PTA will host fingerprinting sessions at upcoming PTA meetings and events. Please stay tuned for information about sign-ups and location. If you would like to get a head start, contact Otis parent Emi Johnson at
Island Notary & Live Scan
at 415-676-8007.
WHOO KNEW? WE HAVE "WHOO BREW"
Hoot Hoot! Starting September 5, Whoo Brew is back in business, complete with compostable coffee cups! Come get your morning coffee and catch up on Otis news and events with other parents.
Whoo Brew is open Monday, Wednesday and Friday (weather permitting) from 8:15 - 8:30ish at the round green tables on the blacktop. Coffee is $1/cup or buy a coffee card to keep on file. See you there!
All proceeds benefit the Otis PTA. Many thanks to Laina Levy for rising early to make Whoo Brew coffee and get us started in the morning!
SCHOOL PICTURE DAY - TUESDAY, SEPTEMBER 11
Order forms will go home in this week's Wednesday Envelope, or you can order online at
https://inter-state.com
and use code 31284HB. There will be the option to pre-purchase online and view the photos 48hrs after they are taken.
Attached
is an
information sheet
.

Please Note: Parent/Volunteer ID photos will NOT be taken this year. Only staff and student photos will be taken. Visitor badges are in the office and per district policy, everyone on campus is required to sign in and obtain a badge from the office.
RECYCLE, RECYCLE, RECYCLE!!!
Otis is partnering with TerraCycle to recycle our waste AND earn money back for our school! How can you participate? It's Easy! Follow these simple steps:
1) Find one of the yellow recycling bins around our school
2) Put the following in the yellow bins at school:
Foil-lined BAR wrappers (Cliff Bars, Z Bars, Power Bars, Lara Bars, Nutrigrain Bars, Fig Bars, etc.)

NOT chip bags, seaweed snacks, or other foil-lined items.

Honest Kids juice pouches, or Capri Sun juice pouches, with straws!
Go Go Squeezepouches, or Trader Joes Crushers, Earth's Best baby food pouches, Mott's Apple Sauce pouches- ANY pouch with a twist off lid
Parents - Recycle these items from home and bring them to school for recycling -empty toothpaste tubes, cereal bag liners, and personal care products like empty chapstick tubes, mascara and lipstick tubes, and deodorant sticks!

Go Green Committee Members will collect and return these items for cash refunds for Otis. We will give quarterly reports on our progress. Thank you for participating and GO GREEN!
Volunteers Needed!
Our Otis Art and Garden Docent Programs will begin soon!
Want to create amazing art projects or dig in the dirt with Otis students? Sign up on Konstella for the
Garden Docent Committee
or
Art Docent Committee
as an "Interested Garden Docent" or "Interested Art Docent" so you can touch base with your classroom docents at Back To School night!
The STEAM Lab will be open for learning soon!
Located in Room 118, the STEAM (Science, Technology, Engineering, Art and Math) Lab is designed to encourage kids to design and explore hands-on science experiences as well and math and engineering challenges. PTA fundraising dollars are hard at work so that students in grades K through 5 can exercise their creativity and curiosity, engage in problem solving and critical thinking, and most of all, have fun!
STEAM Lab sessions are led by Jerrold Connors who brings his past experience working for the Lawrence Hall of Science, FOSS (Full Option Science System - a research based science curriculum for grades K-8) and as Program Lead for the amazing Otis Art Docent program into the classroom. Jerrold's mission is to make the Lab space an exciting part of the school day for all students and to encourage students to create, think, share and grow using an assortment of materials and technologies.
Click
HERE
to watch a video about the Otis STEAM Lab.
_______________________________________________________________
SIGN UP FOR KONSTELLA AND FACEBOOK GROUP
Want to stay in the loop on Otis news?
In the coming months, the Otis Outlook will be available via Konstella only. If you want to continue receiving the Outlook newsletter, you MUST sign up for Konstella!
OTIS COMMUNITY AND BEYOND
Show your Otis School Spirit and order your Otis gear now!
Otis T-shirts and sweatshirts with the school's new logo are now for sale online through our fundraising partner and local Alameda business, AGL School Spirit. Click
HERE
to order and show your school pride in style! Buy 2 or more shirts and get 10% off.
_______________________________________________________________
Alameda Education Foundation ("AEF") offers after school enrichment
programs at Otis. This Fall at Otis, AEF is offering Spanish, Mandarin, Chorus, Cooking, Drama, Tennis, and MORE! AEF is also offering some off-site programs including Elementary Band for 4th and 5th graders, "Intro to Strings" for grades 2-8, and String Orchestra for grades 3-12.
To see program offerings at Otis, click
HERE
. To see Alameda-wide program offerings, click
HERE
. Scholarships are available to those on the AUSD lunch program.
_______________________________________________________________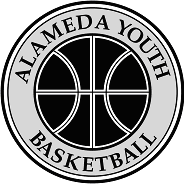 Registration for the 2018-2019 AYB season is now open at
www.sportability.com
. At the home page, type AYB into the 'Find My League' box and that will take you to the registration section. Go to your league (grade), follow the simple instructions, and complete all forms. In-person registration is also available at the Alameda Boys & Girls Club on September 18 and 20 between 7:00 and 8:30. The registration fee is $175 per player. The $25 late registration fee is effective starting September 21, so please register before that date.
Evaluations will take place between October 6 and October 11. The regular evaluations are on the weekend and the make-ups are during the week in the evening. Click
HERE
for the evaluation schedule for all leagues. You only need to attend one evaluation session.
The drafts will be held starting the week of October 15. Practices will begin November 1. The exact day, time and location of your practices will be up to your coach. The pre-season tournament at Alameda Point is tentatively slotted for November 17 and 18. Games begin the weekend of December 1-2. As in past years, we expect that 3rd boys, 3&4 girls (depending on registration numbers) and 4th boys will play on Saturdays. All other leagues will play on Sunday.
Games will be played on December 8-9 and 15-16 and then take a break for the holidays. Practices will resume on January 2 and games resume on January 5-6. We will then play every week in January and February. We do not take off for the holiday weekends, Martin Luther King Day or President's Day. The regular season ends in Mid-February and playoffs and championships are at the end of February and the first weekend in March. This year the Board has voted not to have Allstar games in any of the leagues.
For more information, contact Randy Marmor at (510) 418-7451.
_______________________________________________________________
Click
HERE
to sign up to receive newsletters and other important information from AUSD.
The Committee to Consider High School Consolidation will have its first meeting at 6:30 pm on September 4 at Island High School Multi-Purpose Room. The agenda is
here
.
Next Board of Education Meeting: September 25 at 6:30pm (City Hall). Click
HERE
for the agenda.
OTIS 101
Ever wonder what a room parent does, what "MPR" means, how the money from PTA fundraising events is used, or what's what at Otis? If so, you will find this guide to be a helpful resource and reference guide. It's also posted on the school website at
www.otis.alamedausd.ca.schoolloop.com
for easy reference. Please take a few minutes to read Otis 101 so you're up to speed!
Questions? Please contact any member of the PTA Executive Board for more information.
OUTLOOK CONTACT INFORMATION
To contact Otis PTA Outlook, please send an e-mail to
otisoutlook@gmail.com
, or hit reply to this newsletter. These emails will go directly to the Editor's personal in-box.
Thank you,
Outlook Editor