Activities

PTA Newsletter - September 17, 2018
LUNCH RECESS VOLUNTEERS NEEDED!
OTIS SCHOOL CALENDAR - DATES TO REMEMBER
September 2018
September 20th, Thursday
-PTA Meeting, 7:00pm, Media Center
-LiveScan Fingerprinting, 6:00pm-8:00pm, MPR (see sign up info below)
September 26th, Wednesday
-Alphabet Rockers Assembly, 8:30am, MPR
September 28th, Friday
-Summer Scholars Pizza Party
-Minimum Day for all grades (dismissal at 12:30pm)
October 2018
October 4th, Thursday
-Walk & Roll To School Day, 8:00-8:20am, Blacktop
October 10th, Wednesday
-Family Literacy Night, 6:30pm
October 18th, Thursday
-PTA Meeting, 7:00pm, Media Center
October 26th, Friday
-Minimum Day for all grades (dismissal at 12:30pm)
October 27th, Saturday
-Fall Carnival, 11:00am-2:00pm, Blacktop
November 2018
November 12th, Monday
-Veteran's Day, NO SCHOOL
November 18th-22nd
-Fall Break - NO SCHOOL
November 26th-30th
-Fall Teacher Conferences with Parents/Guardians
LETTER FROM PRINCIPAL HARRIS
Dear Owl Families,
It feels like we are mostly settled into to the school year, and so now is the time for me to reach out to the school community for volunteers. I know that many of you do a great deal to keep our school running smoothly, but there is one area where I am in constant need of support...LUNCH TIME!
Volunteering during lunch is a great way to get to know the students, and the Otis team greatly appreciates the help in ensuring supervision, safety, and fun for the kids. Lunchtime volunteering can be an ongoing commitment (daily, weekly, or monthly), but you can also sign up to volunteer whenever you can, even if it's once or twice this school year.
All volunteers are invited to a Soul Shoppe training to better understand and support our movement to a peaceful playground environment. Volunteer training sessions are scheduled for September 19th and October from 10:00-11:30 am.
WE NEED LUNCHTIME VOLUNTEERS DURING THE FOLLOWING TIMES:
Kindergarten and First Grade
Time: 11:25am-12:20pm
Location: Bark Park and K Yard
-Students play on the Bark Park from 11:25-11:50 and eat from 11:50-12:20 (Kinders eat in Kinder yard)
Second and Third Grade
Time: 11:55am-12:40pm
Location: Bark Park and Black Top
-Students eat at Krusi Park or in the MPR from 11:55-12:15 and play from 12:15-12:40
Fourth and Fifth Grade
Time: 11:55-12:40
Location: Black Top and Baseball Field & Grass for Field Games
-Students play on the blacktop, grass, or baseball field from 11:55-12:20 and eat at Krusi Park or the MPR from 12:20-12:40

Be Safe, Be Kind, Be Your Best,
ONLY 2 WEEKS TO GO!
MAKE A DIRECT DONATION TODAY!!
HOOT HOOT! We're more than halfway to our goal!
So far, we have raised $27,000.00 - more than halfway to our Direct Donation goal of $52,000. THANK YOU FOR YOUR SUPPORT! Please keep the donations coming in so the PTA can continue to provide innovative enrichment opportunities and basic necessities for our students. Your donations pay for:
STEAM Lab instructor and supplies
Chromebooks
Soul Shoppe assemblies for students and parents
Math & Science Night
Reading and Math Specialists
Art & Garden Docent supplies
Assemblies
Field Trips
Teacher Stipends to pay for classroom supplies
AND MUCH MUCH MORE!
How Can You Help?
Donate $250/child by October 1st (installment plan also available)
Ask your employer about charitable donation matching
Please also join the PTA for an additional $10/adult per year
PTA members receive "member perks" like discounts to California Academy of Sciences, Legoland, and Enterprise Rent-A-Car?
Make a Direct Donation and join the PTA. Click HERE to make an online donation or USE THIS FORM and drop off your cash/check donation in the PTA mailbox (located in the office). Hard copies are also available in the office.
Questions about PTA Membership or Donations? Please contact Jennifer Yip, VP of Membership, at jenyip76@yahoo.com
LIVESCAN FINGERPRINTING
Live Scan Fingerprinting will be available to all parents/guardians on
September 20 from 6:00pm-8:00pm in the MPR
. You will need to bring your ID, Driver's License or Passport for identification. Please sign up for a time slot by clicking
HERE.
Live Scan Forms
will be available, but you will speed up the process by having it filled out ahead of time. You must turn in your
Volunteer Agreement
to the office prior to requesting Live Scan. Please make sure you've turned that in at least 1 day before the date you are having fingerprinting done.
This service is being offered by
Island Notary & Live Scan
. The fee is $74, payable in Cash, Check, Venmo, Zelle, Square Cash $ App, or PayPal. Credit cards will be accepted, but an additional $2.50 will be charged for processing fees. Please allow several weeks for fingerprints and forms to be processed.
The PTA has some funds available for families who need financial assistance to complete the fingerprinting process. Please contact Principal Harris or PTA President Jenny Beck at
jenniferdana72@gmail.com
for more information.
________________________________________
LOOKING FOR VOLUNTEERS TO HELP WITH THE SUMMER SCHOLARS PIZZA & ICE CREAM PARTY -- FRIDAY, SEPTEMBER 28th
To honor our amazing group of hard working Summer Scholars, we will have our pizza ice cream party on September 28th.
The kids are excited for their well earned celebration. The party will be held during their lunch and recess at Krusi. There will be an extra recess as well and some special treats. Stay tuned for more details. Teachers will be handing out certificates before the party.
________________________________________
WALK & ROLL TO SCHOOL DAY IS COMING SOON!

On October 4th, Otis will celebrate International Walk & Roll to School Day, with millions of children across the world celebrating walking and rolling to school throughout the week. We encourage all students and their families to bike, scooter, or skate to school. If that's not possible, the next best thing is to either carpool, or park a few blocks away and walk in.

From 7:50-8:20am, we will have greeting stations with some goodies to hand out to the kids at the High Street, Fountain, and Calhoun gates, and some music playing on the blacktop.

Please click

HERE

to sign up and volunteer to help with:

1) setting up tables and cutting fruit

2) handing out goodies and stickers for kids to indicate how they got to school that day

3) cleaning up and returning table after the bell rings

It's easy, only takes 30 minutes of your time, and makes the kids feel super welcome at the school and excited about the event!
________________________________________
SIGN UP FOR KONSTELLA AND FACEBOOK GROUP
Want to stay in the loop on Otis news? Please sign up for
Konstella
In the coming months, the Otis Outlook will be available via Konstella only. If you want to continue receiving the Outlook newsletter, you MUST sign up for Konstella!
OTIS COMMUNITY AND BEYOND
Show your Otis School Spirit and order your Otis gear now!
Otis T-shirts and sweatshirts with the school's new logo are now for sale online through our fundraising partner and local Alameda business, AGL School Spirit. Click
HERE
to order and show your school pride in style! Buy 2 or more shirts and get 10% off.
________________________________________
"Bike for the Parks" Community Ride!
The 3rd Annual Bike for the Parks Community Ride around the outer edges of Alameda takes place on Saturday, September 29th at Washington Park. It's a fundraiser that helps us install new playground equipment in our parks throughout Alameda. We've already installed new structures in Longfellow, Woodstock, and Godfrey Parks. LittleJohn Park is next!
It's a fun day with a party after the ride, with music, food, water and beer and games for the kids! Everyone is welcome. Everyone. If you register before September 13th, you will get a FREE T-Shirt. And TEAM RIDERS OF 6 or MORE CAN WIN PRIZES FOR "BEST TEAM" - Gather a group of friends or co-workers and come on out!!
________________________________________
Team Silva Martial Arts Academy
Team Silva Martial Arts and Yoga Alameda are proud to present a State of the Art After School Program with Free Pick up from the elementary schools in Alameda.
We will pick up your child and bring to our downtown dojo in Alameda to learn Martial Arts, Yoga, Life Skills and Mindfulness Skills. Professor Sergio Silva and Rebecca Trissell special designed an outstanding After School program with the target to develop each kids reinforcing structure and fitness. We also are big in Meditation and Yoga stretches to decompress kids after school. Kids have an opportunity to get their homework done if it needed.
We serve the entire island of Alameda from Monday through Friday. Pick up is at 6pm with a grace period of 15 minutes(6:15pm). Our web site is
www.teamsilvabjj.com.
________________________________________
Papalote Spanish School
If you have kids interested in learning a second language, or maybe you want them to keep up their Spanish skills, don't miss this opportunity. Papalote Spanish school is hosting a Spanish enrichment afterschool program at the Harbor Bay Club.
Click
HERE
for more information or to enroll.
________________________________________
SPECIAL OFFER FROM THE OAKLAND A'S
The A's are fighting for the upcoming postseason and we'd like to share a special 50% off ticket deal to all of our school partners!
CLICK HERE
to access a special link that features 50% off the A's tickets for our last homestand. See below for BIG promotions remaining this year:
50% OFF A's TICKETS
Tuesday, 9/18 - Free Parking Tuesday
Friday, 9/21 - Sean Manaea No Hitter Bobblehead Giveaway
Saturday, 9/22 - A's Last Postgame Fireworks Show
Sunday, 9/23 - Fan Appreciation Day & Last Game of Season
________________________________________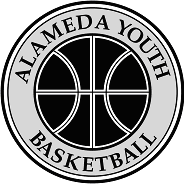 Registration is now open for AYB's 2018-2019 season! Participants can register on-line at
www.sportability.com
or in-person on September 18 and 20 from 7:00 - 8:30 p.m. at the Alameda Boys & Girls Club. All boys and girls in grades 3-8 are eligible. Practices begin in November and games start in December. Games take place on Saturday or Sunday.
________________________________________
________________________________________
OTIS 101
Ever wonder what a room parent does, what "MPR" means, how the money from PTA fundraising events is used, or what's what at Otis? If so, you will find this guide to be a helpful resource and reference guide. It's also posted on the school website at
www.otis.alamedausd.ca.schoolloop.com
for easy reference. Please take a few minutes to read Otis 101 so you're up to speed!
Questions? Please contact any member of the PTA Executive Board for more information.
OUTLOOK CONTACT INFORMATION
To contact Otis PTA Outlook, please send an e-mail to
otisoutlook@gmail.com
, or hit reply to this newsletter. These emails will go directly to the Editor's personal in-box.
Thank you,
Outlook Editor