Activities

PTA Newsletter
OTIS SCHOOL CALENDAR - DATES TO REMEMBER
August 2018
August 27-September 7
-Kinder Early Release, 11:40am (August 20 - September 7)
August 28th, Tuesday
-Kindergarten Back to School Night, 6:30pm (in classrooms/adults only)
September 2018
September 3rd, Monday
-Labor Day, No School
September 11th, Tuesday
-Picture Day
September 12th, Wednesday
-Back to School Night for Grades 1-5, 6:30pm (in classrooms/adults only)
September 20th, Thursday
-PTA Meeting, 7:00pm, Media Center
September 28th, Friday
-Summer Scholars Pizza Party
-Minimum Day for all grades (dismissal at 12:30pm)
October 2018
October 4th, Thursday
-Walk & Roll To School Day
October 10th, Wednesday
-Family Literacy Night, 6:30pm
October 18th, Thursday
-PTA Meeting, 7:00pm, Media Center
October 26th, Friday
-Summer Scholars Pizza Party, 11:00am, Krusi Park
-Minimum Day for all grades (dismissal at 12:30pm)
October 27th, Saturday
-Fall Carnival
LETTER FROM PRINCIPAL HARRIS
Dear Otis Families,
We made it through a successful first week of school. It has been wonderful to have the students back, and great to see so many new and returning families. This is going to be a wonderful year.
Kindergarten Back to School Night
I look forward to seeing Kindergarten families tomorrow night (Tuesday August 28th from 6:30-7:30pm). Remember, Back to School Night is an adult only event. Families will meet in their students' classrooms at 6:30pm. This provides an opportunity to tour the classroom and hear directly from the teacher regarding curriculum, classroom expectations, and volunteer opportunities. At 6:45pm we will move to the MPR. Due to time constraints, teachers will not be able to have conversations about individual students; however, individual student conferences will be scheduled before the end of the first trimester.
Back to School Night for Grades 1-5 is scheduled for Wednesday, September 12th from 6:30-7:30pm. This is also an adult only event. Families will meet in their students' classrooms starting at 6:30pm.
Daily Schedule
Students in grades 1 through 5 are now on a regular schedule with a school start time of 8:20am and an end time of 2:50pm on Monday, Tuesday, Thursday and Friday. Students are released at 1:50pm each Wednesday.
Kindergarten students will continue with a modified schedule through September 7th with a start time of 8:20am and an end time of 11:40am.
During the modified schedule, kindergarten students should bring a snack to school as they are released before lunch.
Monday Morning Assemblies
Each Monday (weather permitting) we will gather on the blacktop as a school community. Students will lead us in the Pledge of Allegiance and the No Place for Hate Promise. In the coming weeks, we will have student performances under the direction of our amazing new music teacher, Anna Haley. Please join us whenever possible, and remember to bring a dollar for a delicious cup of Whoo Brew coffee at the round green tables. On the last Monday of each month adults gather after the students leave the blacktop to discuss school related events, ask questions, problem solve around concerns, and have fun getting to know each other.
~Principal Harris
Be Safe, Be Kind, Be Your Best!
MAKE A DIRECT DONATION & JOIN THE PTA
The PTA's Fall Direct Donation Drive is underway!
Thanks to all of the families who have already donated. Our goal is to raise $52,500 by October 1st. So far, we have raised $8,600 - a great start but we have a long way to go.
The Fall Direct Donation Drive is the first of our school's three major fundraising events of the year.

The Direct Donation Drive provides necessary funds to kick start the year's activities.

This year the PTA needs to raise $194,000 ($300/student) to pay for all of the amazing educational and enrichment programs we provide to Otis.

Every student and family will benefit from the fundraising we do:

Media Center and classroom technology, chromebooks, reading and math intervention specialists, books, music, art and garden docent supplies, motor fitness classes, educational assemblies, field trips, classroom grants, and recess support

Otis community events: Back to School Picnic, Fall Carnival, Family Night Potluck, Math & Science Night, Lego Buildarama...and much more

Enrichment programs: STEAM Lab, Soul Shoppe

How Can You Help?

Donate $250/child by October 1st (installment plan also available)

Ask your employer about charitable donation matching
Join the PTA!
Membership is only $10/ adult per year

Anyone can join- parents, grandparents, friends and neighbors!

Our goal is 1 PTA member per Otis family

Did you know that PTA members receive "member perks" like discounts to California Academy of Sciences, Legoland, and Enterprise Rent-A-Car?

Why join PTA? You signal to your child that school matters, and you are invested in their success.

Don't delay and sign up today!
Make a Direct Donation and join the PTA. Click
HERE
to make an online donation or
USE THIS FORM
and drop off your cash/check donation in the PTA mailbox (located in the office). Hard copies also available in the office.
Questions about PTA Membership or Donations?
There's still time to turn in your student's Summer Scholars Work.
We've extended the deadline to turn in completed packets to teachers to Friday August 31st.
Please submit all student work, along with the
completed form
to your teacher. Be sure your child's first and last name, grade level, teacher's name and room number is clearly written on your packet.
Awards and a pizza party (on September 28th) will be given TO ALL PARTICIPANTS! Can't wait to celebrate our Summer Scholars!
VOLUNTEER AT OTIS
To make sure you are in the loop and ready to volunteer at Otis please complete your required
Otis Volunteer Paperwork
ASAP. These requirements are in place to protect all of our children, as well as to protect you, the volunteer. Click
HERE
to learn about the Otis volunteer requirements.
The PTA will host fingerprinting sessions at upcoming PTA meetings and events. Please stay tuned for information about sign-ups and location. If you would like to get a head start, contact Otis parent Emi Johnson at
Island Notary & Live Scan
at 415-676-8007.
Volunteers Needed! Our Otis
Garden Docent Program
will begin soon!
Want to dig in the dirt with Otis students and teach prepared lessons about gardening, nature and science? Sign up for the
Konstella Garden Docent Committee
as an "Interested Garden Docent" so you can touch base with your classroom docents at Back To School night! Click
HERE
for more information about the Garden Docent program.
SIGN UP FOR KONSTELLA AND FACEBOOK GROUP
Want to stay in the loop on Otis news?
In the coming months, the Otis Outlook will be available via Konstella only. If you want to continue receiving the Outlook newsletter, you MUST sign up for Konstella!
OTIS COMMUNITY AND BEYOND
Alameda Education Foundation ("AEF") offers after school enrichment
programs at Otis. This Fall at Otis, AEF is offering Spanish, Mandarin, Chorus, Cooking, Drama, Tennis, and MORE! AEF is also offering some off-site programs including Elementary Band for 4th and 5th graders, "Intro to Strings" for grades 2-8, and String Orchestra for grades 3-12.
To see program offerings at Otis, click
HERE
. To see Alameda-wide program offerings, click
HERE
. Scholarships are available to those on the AUSD lunch program.
________________________________________________________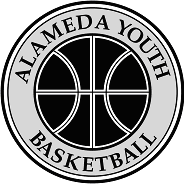 Registration for the 2018-2019 AYB season is now open at
www.sportability.com
. At the home page, type AYB into the 'Find My League' box and that will take you to the registration section. Go to your league (grade), follow the simple instructions, and complete all forms. In-person registration is also available at the Alameda Boys & Girls Club on September 18 and 20 between 7:00 and 8:30. The registration fee is $175 per player. The $25 late registration fee is effective starting September 21, so please register before that date.
Evaluations will take place between October 6 and October 11. The regular evaluations are on the weekend and the make-ups are during the week in the evening. Click
HERE
for the evaluation schedule for all leagues. You only need to attend one evaluation session.
The drafts will be held starting the week of October 15. Practices will begin November 1. The exact day, time and location of your practices will be up to your coach. The pre-season tournament at Alameda Point is tentatively slotted for November 17 and 18. Games begin the weekend of December 1-2. As in past years, we expect that 3rd boys, 3&4 girls (depending on registration numbers) and 4th boys will play on Saturdays. All other leagues will play on Sunday.
Games will be played on December 8-9 and 15-16 and then take a break for the holidays. Practices will resume on January 2 and games resume on January 5-6. We will then play every week in January and February. We do not take off for the holiday weekends, Martin Luther King Day or President's Day. The regular season ends in Mid-February and playoffs and championships are at the end of February and the first weekend in March. This year the Board has voted not to have Allstar games in any of the leagues.
For more information, contact Randy Marmor at (510) 418-7451.
________________________________________________________
OTIS 101
Ever wonder what a room parent does, what "MPR" means, how the money from PTA fundraising events is used, or what's what at Otis? If so, you will find this guide to be a helpful resource and reference guide. It's also posted on the school website at
www.otis.alamedausd.ca.schoolloop.com
for easy reference. Please take a few minutes to read Otis 101 so you're up to speed!
Questions? Please contact any member of the PTA Executive Board for more information.
OUTLOOK CONTACT INFORMATION
To contact Otis PTA Outlook, please send an e-mail to
otisoutlook@gmail.com
, or hit reply to this newsletter. These emails will go directly to the Editor's personal in-box.
Thank you,
Outlook Editor