Activities

📚 It's time to subscribe to read books in French with L'école des loisirs 📚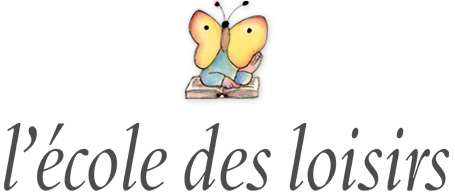 [French Version below]
L'école des loisirs, what is it?
L'école des loisirs is a French publisher for children and youth literature. With a subscription, your child will receive one leasure-reading book written in French each month of the school year, for a total of 8 books.
How does it work?
After you subscribe, a new book will be delivered to your child in her classroom each month. Your child will receive her/his first book in November.
How can I be sure my child will like the books she/he receives?
L'école des loisirs proposes book subscriptions for each age group, from under 2 years old to teenagers. Each book selection provides a variety of reading styles, rich in emotion and entertainment, that will delight your child.
Can I see a sample book before subscribing?
Yes, sample books are on the table in the hallway next to the subscription forms. Please, don't take those books home so other parents have a chance to look at them too.
How can I subscribe?
It's easy. You will find subscription forms on the table dedicated to L'école des Loisirs in the hallway. Choose the one that matches the age group of your child and fill out legibly the "Bulletin d'abonnement regroupé" located on the last page of the booklet. Place your form with your payment (check payable to L'école des loisirs or online payment only please) in the envelope on the wall before Wednesday, September 18, 2019 (if you miss the deadline, please contact me asap by email or by phone).
Please make sure to make the check order payable to L'école des Loisirs.
If you pay online, please pay in USD not in Euros and make sure to write the suscription number on the subscription form.
Other questions?
If you have any question, please do not hesitate to contact me by email emilyminette@yahoo.fr or by phone (415) 900 6934.
You can also visit www.ecoledesmax.com to get the list of the books for the school year 2019-2020.
Emily (Loëza Quéré's Mom in 1st grade)
---------------------------------------------------------------------------------------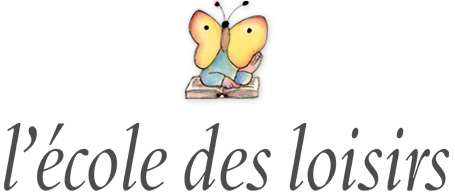 L'école des loisirs, qu'est-ce que c'est ?
L'école des loisirs est un éditeur français de littérature d'enfance et de jeunesse. En vous abonnant, votre enfant retrouvera un livre lecture-loisir en français une fois par mois durant l'année scolaire (soit 8 livres en tout).
Comment ça marche ?
Après vous être abonnés, un livre sera remis chaque mois à votre enfant directement dans sa classe. Le premier livre sera distribué en Novembre.
Oui, mais comment être certain que mon enfant aimera les livres ?
L'école des loisirs offre des abonnements adaptés à chaque groupe d'âge, des moins de 2 ans jusqu'aux adolescents. Les livres envoyés au cours de l'année ont été sélectionnés avec soin et offrent un choix de lecture varié, riche en émotions et en évasion qui raviront votre enfant.
Puis-je consulter un exemplaire de livre avant de m'abonner ?
Oui, des exemplaires de livre se trouvent sur la table dans le couloir de l'école à côté des bulletins d'abonnement. Merci de ne pas retirer ces livres afin que d'autres parents aient, eux aussi, la chance d'y jeter un coup d'oeil.
Comment puis-je m'abonner ?
C'est très simple. Vous trouverez des formulaires d'abonnement sur l'une des tables dans le hall de l'école. Choisissez celui correspondant au groupe d'âge de votre enfant. Remplissez lisiblement le formulaire "Bulletin d'abonnement regroupé" se trouvant sur la dernière page. Déposez votre formulaire et votre paiement sous forme de chèque dans l'enveloppe accrochée au mur avant le mercredi 18 Septembre 2019 (si vous oubliez de vous manifester avant la date butoir, merci de me contacter au plus vite pour ajouter une subscription).
Les chèques doivent être à l'ordre de L'Ecole des Loisirs.
Si vous choisissez l'option paiement en ligne, merci de payer en dollars, pas en euros et d'indiquer sur le bulletin d'abonnement le numéro de subscription dans les cases prévues à cet effet.
D'autres questions?
Contactez-moi par email, emilyminette@yahoo.fr or par téléphone (415) 900 6934.
Vous pouvez aussi consulter les livres des abonnements à www.ecoledesmax.com pour prendre connaissance de la liste des livres pour l'année scolaire 2019/2020.
Emily (Maman de Loëza Quéré en CP).