Activities

Mugsy Memo
Joaquin Miller Elementary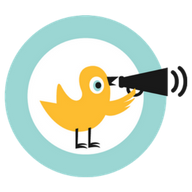 END OF YEAR GALLERY ARCHIVE NOTICE
Dear Parent Communication Administrator:
I can't believe the year is almost over. Joaquin Miller Elementary galleries are archiving, prices will increase and this is the last chance for parents to order at package prices. Please send out this message to your community in your newsletter and social media. I have added cut and paste messaging below.
Warmly,
Lisa
Team Mugsy
Suggested Subject Line: Joaquin Miller Elementary student school photo galleries are closing.
Cut and paste info below line into parent email:
---
MugsyClicks Memo
Joaquin Miller Elementary
School Photo Galleries are closing
Mugsyclicks will be archiving this year's school photo galleries. This is your last chance to order at current year prices. Once we take the images off our main server prices go up significantly.
Group Access Code: asqsuicwku
If you need an individual access code:
Click Here
!
(We'll get back to you

within 24 hours

, M-F)