Activities

Bike to School Day
PS 372 -The Children's School
Join other Children's School Family to Bike, Scoot or Roll to school (both sites can participate).
Hi PS 372 Community,

It's time for our first Bike, Walk & Roll to School Day of the school year! We will have our group bike buses on Wednesday, Sept. 20. Remember: you don't have to be on a bike to join a bike bus. Walk, roll, scoot, or skate - we'll be happy we can be together!
It's Climate Week in NYC and we hope to have a great crowd showing how we can get to school in a sustainable way.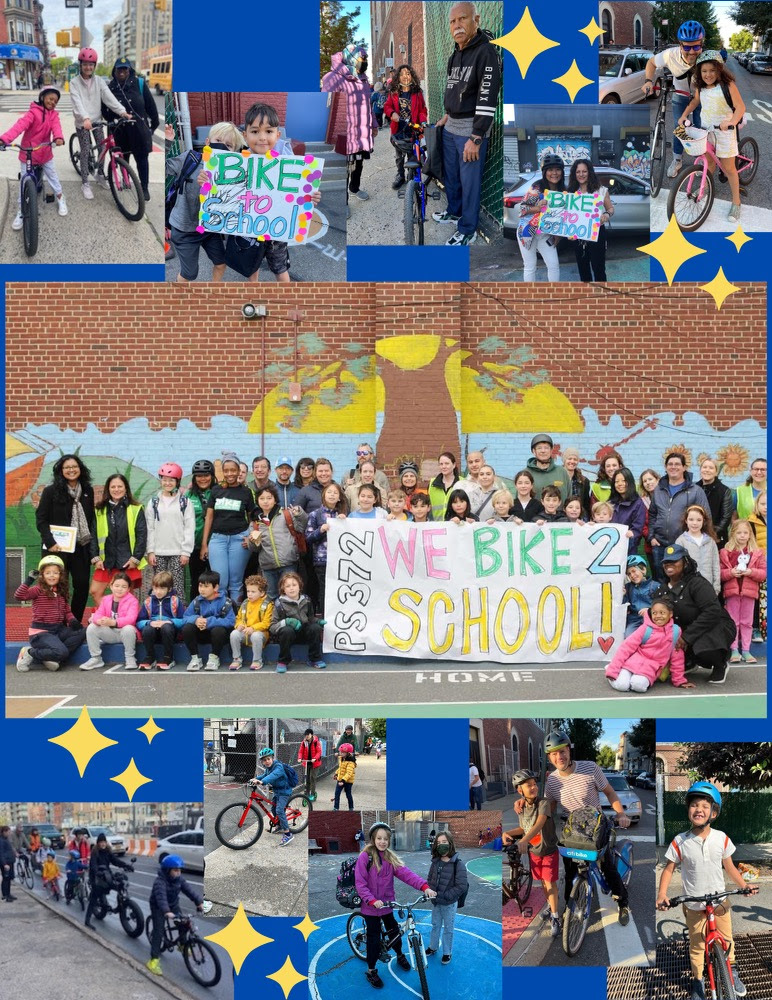 If you are interested in participating or learning more, please fill out the Bike To School Sign Up (bit.ly/ps372bikes) to join one of these routes:

Kensington/Ditmas Park (Greenwood Ave & Prospect Park SW) 7:10am - Mr. Gur
Park Slope (PPW/3rd Street) 7:30am - Mr. Gur
South Slope (4th Ave/11th Street) 7:40am - Kathy & Rob
Boerum Hill (Rehab Center, Pacific btw Bond/Hoyt) 7:30am - Megan
Prospect Heights (*Vanderbilt Ave*/Bergen Street) 7:30am - Ms. Emily

We hope to see you there!
---
Wed, Oct 11 7:30am
---
Wed, Nov 8 7:30am
---
Wed, Dec 13 7:30am
---
Wed, Jan 10 7:30am
---
Wed, Feb 14 7:30am
---
Wed, Mar 13 7:30am
---
Wed, Apr 17 7:30am
---
Wed, May 15 7:30am
---
Wed, Jun 12 7:30am