Activities

Bike, Walk, & Roll to School Tomorrow - November 8
Hi PS 372 Community,

It's time for our next Bike, Walk & Roll to School Day of the school year! We will have our group bike buses TOMORROW Wednesday, November 8. Remember: you don't have to be on a bike to join a bike bus. Walk, roll, scoot, or skate - we'll be happy we can be together!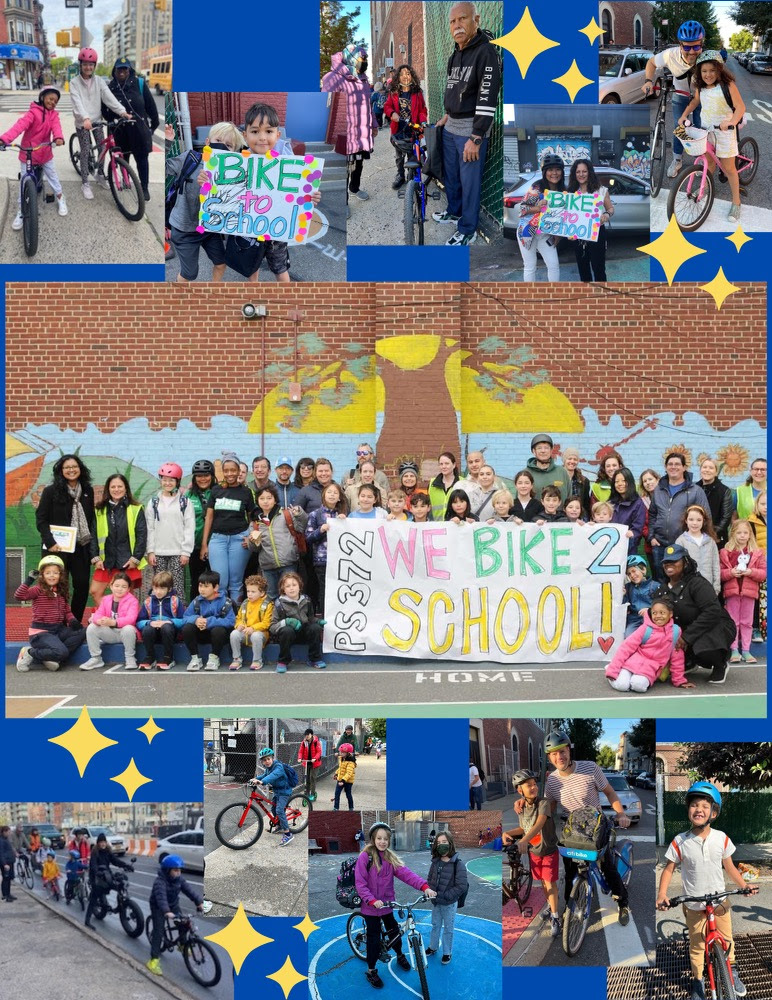 If you are interested in participating or learning more, please email your Route Leader:


We hope to see you there!