Activities

2 + 2 = THANK YOU!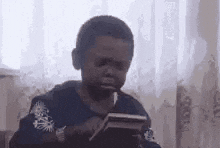 The first Math Magic morning yesterday was GREAT! It was fun to see so many people come together and enjoy math and each other's company (and maybe a few treats).
We'd like to especially thank Jake and Derek for taking on this project and bringing back this beloved tradition to 107. In addition, many parents stayed and helped with the various math activities and we are grateful to all those who pitched in. Thank you, awesome parents, Jake and Derek!
Couldn't join the first one? The next Math Magic morning will be next week - Wednesday, March 15 at 7:30 am. If you're able to stay and help out at a Math Magic morning, please let Jake (jakewilhelmsen@gmail.com) and Derek (derek.bestreich@gmail.com) know. If you'd like to learn more about math magic, you can read the original konstella announcement here.
Thank you!
PS 107 PTA