Activities

Fall Festival - Volunteers DESPERATELY Needed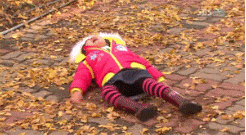 This is our last attempt to get volunteers for the Fall Festival on Saturday. We're hoping to avoid any and all meltdowns with your help!
In order of importance, we need:
Inflatables Attendants:

We have five inflatable "attractions" and are contractually obligated to have one attendant at each for every time slot.
As it stands right now, children will only be allowed to use ALL inflatables from 1-2:00pm
WE MUST FILL UP ALL FIVE SPOTS FOR EACH TIME SLOT if you want them to all be available for use 12-4pm. Otherwise, we will have to close some attractions down.

Food and Drink Sales:

Our goal was to have eight volunteers per time slot. Currently, we only have 2-5 per time slot
If your kids are hungry, we will only be able to move so fast. More volunteers = faster lines = happier kids. WE ALL KNOW KIDS GO FROM ZERO TO HANGRY...

Clean Up:

We only have four out of 20 spots filled up. This is putting a lot of pressure and unnecessary burden on the four (heroes) who already signed up. Please help out.
Even if you can't sign up, please do whatever you can to help keep the Big Yard and 14th St clean
Please sign up HERE
We truly cannot make this event happen without your help. So much effort and planning have gone into making the 2022 Fall Festival magical - please donate a little of your time so we can make the plans a reality for our community.
PS 107 PTA