Activities

New Sign-Ups Are Here!
Who wants to get involved and lead a committee in the new year!?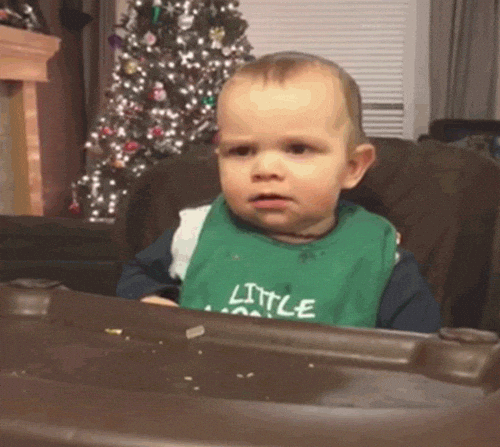 We have some really exciting committees in the remainder of the school year that need leaders to ensure the events and projects can happen. Please read through the descriptions of the different positions and consider volunteering to help our community. We can't put on these amazing events without your help!
We would love anyone that has experience with the events and projects that has ideas on not just recreating their former glory but taking them to another level. We would also love new folks to get involved, so if you are new to the PTA , don't shy away from participating. Anyone volunteering will be given an opportunity to connect and learn from PTA members and volunteers with previous experience.
Remember: It takes a village to make PS 107 go! Don't leave volunteering for someone else.
Sign up at the bottom of this message or email PTA co-president Davina Benaderet (davina@ps107.org) or co-president Cynthia Thaler (cynthia@ps107.org) to inquire.
THANK YOU!
PS 107 PTA
---
Jobs
EduKit

Signed Up: 2 / 2

Two volunteers are needed to liaise with the school supply company, EduKit (or another provider if we so choose - i.e. Bright School Kitz, First Day School Supplies) to secure supply kits for the next school year. Volunteers would confirm supplies needed, quantities, etc. with each grade/teacher and relay information to EduKit. The volunteers would also be in charge of leading the distribution once supplies arrived before the start of the next school year. The PTA would help to secure distribution volunteers. NOTE! IF WE DO NOT GET VOLUNTEERS FOR THIS ROLE, PARENTS WILL BE RESPONSIBLE FOR GETTING EVERY ITEM FOR THEIR STUDENTS AT THE START OF THE NEXT SCHOOL YEAR.

Heritage Day

Signed Up: 1 / 3

Three volunteers are needed to lead the Heritage Day event this Spring. Heritage Day is a special opportunity for families to share their backgrounds with the whole school community. It is our annual celebration of culture and diversity, where families will present more than 20 different countries, states, and cities through food, crafts, dance, and other demonstrations. Imagine going room to room inside the school building, where every room represents a different country, state, or culture. Even if you haven't experienced Heritage Day in the past, we have people who we can connect you with to give insight into how it was run.

Sign up

Online Summer Camp

Signed Up: 2 / 2

Two volunteers are needed to lead the Summer Camp Auction, which allows parents to bid on and purchase many beloved Brooklyn camps at a discounted rate. Volunteers would be in charge of securing donations from the various camps via email, running the week-long auction, and delivering the camp certificates to the winning bidders. This is not an in-person volunteer event. This starts now (January) and runs until mid/end of February.

Teacher Appreciation Week (May 1 - May 5)

Signed Up: 0 / 2

Show our teachers some LOVE! Two Volunteers are needed to lead and plan Teacher Appreciation Week, which will take place May 1 - May 5. The leads/volunteers will plan various ways to show our community's appreciation in big and small ways. Examples include homemade signs/cards, clap-a-thons, class videos, sweets/chocolate/coffee donations, etc. The week always culminates with a giant potluck that spans the full day (i.e. breakfast and lunch items). Teacher Appreciation Leads would work closely with the PTA to execute the various events and help secure other parent volunteers.

Sign up

Big Yard Games

Signed Up: 1 / 2

Two volunteers are needed to plan and execute Big Yard Games. This event is completely open to reimagination but in years past, Big Yard Games took place during either recess or the year end class picnics. Students would participate in race relays like a 3 Legged Race or Egg 'N Spoon, or fun games like Egg Toss, Frisbee Golf, Giant Jenga, etc. The students love the pre-organized events and it's a fun way for everyone to celebrate the end of the year.

Sign up

Time with Teacher Lead (For Spring Auction)

Signed Up: 1 / 2

Two Volunteers are needed (preferably with 3rd - 5th-grade students as we need volunteers who are familiar with the school and teachers) to run the Time With Teacher Auction items. Time with Teacher is when a teacher donates something for a student or students to do with them such as a pizza party in the park or seeing a movie together. Volunteers would coordinate with teachers and the Spring Auction leads. This opportunity does not have to be done in person so could be great for someone who wants to get to know the teachers more and has a busy schedule.

Sign up

Math Magic

Signed Up: 0 / 2

We are still looking for a few more volunteers for Math Magic Club, which is a parent-led math club that takes place in the mornings before the start of the school day. Math Magic is intended to be inclusive of all levels of math fluency. The goal is not only to support proficiency but more importantly to grow confidence and help foster a love for math that will remain with our kids long after their days at 107. In prior years, this was accomplished through collaborative games and activities, math puzzles, and core concepts. Volunteers can be creative and make Math Magic what they want it to be! Ultimately, the aim is to encourage every child to have fun with parents and peers as they discover their inner math magician! The original signup is here: https://www.konstella.com/app/school/55d376b0e4b09f8eb94b3eeb/signups/638565ab9b9865d9ead90545

Sign up