Activities

Read-A-Thon-A-Thank-You-Very-Much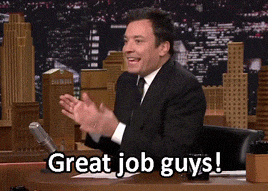 Dear PS 107 families,
The 2023 Read-A-Thon set new records in engagement and fundraising - over 323,000 minutes read and over $15,000 raised!
We wanted to be the first to thank Rachel and Evan Appleby and Peg Galella for making the Read-A-Thon such a smashing success! Evan and Rachel built the entire ForOurSchool.org platform bringing the Read-A-Thon into the digital age and giving students motivating functionalities (like messages of support and the leaderboard). If you have comments/feedback on the platform, please click here. In addition, if you have connections to other schools who might want to use the ForOurSchool.org platform, please contact Evan evan.appleby@gmail.com
Thank you to everyone for participating in the Read-A-Thon. We hope the enthusiastic reading continues!
PS 107 PTA