Activities

Sign-up To Get Involved!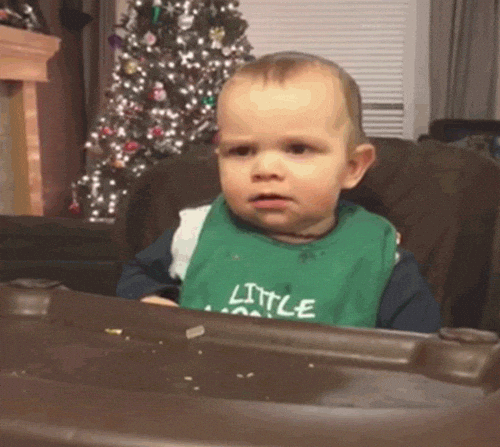 Hi PS 107 Parents,
We hope your families are having a smooth transition into the school year and that your kids are having a blast.
The PTA has a few key volunteer spots we need to be filled to ensure that we have people in place to help us realize PS 107's budgetary needs, goals, and hopes and dreams for the school year. There's a lot of information in here, but we hope you'll read to the very end.
Remember: It takes a village to make PS 107 go! Don't leave volunteering for someone else. Anyone volunteering will be given an opportunity to connect with and learn from PTA members and/or previous volunteers in a given position.
Sign up at the bottom of this message or email PTA co-president Davina Benaderet (davina@ps107.org) or co-president Cynthia Thaler (cynthia@ps107.org) to inquire.
THANK YOU!
PS 107 PTA
---
Jobs
PTA Website Content Volunteer

Signed Up: 2 / 2

Task at hand: Update content in the PTA portion of the school's website as needed. Skills needed: Basic comfort with using web page creation tools; ability to open a browser and remember (or keep track of) a login and password; willingness to respond to emails requesting updates. This volunteer position will be a good fit for you if: You like to volunteer from the comfort of your own home (and pajamas!); you don't prefer or have time to attend meetings; you're familiar with web page applications.

Auction Co-Chairs and/or Committee

Signed Up: 8 / 15

(2-15 spots–consider signing up just to learn more–no commitment [yet] necessary). Signing up for this just invites you to a meeting where you can learn more and decide to become involved after that. What is the PS 107 Auction? The Auction has seen many iterations throughout the years–from a small fundraiser thrown at a local pizzeria, to a glitzy (and lucrative!) affair at The Green Space in Gowanus, to an outdoor taco fiesta in Greenwood, and many other versions in between. It has traditionally included a multitude of silent and live auction items, raffle prizes, involvement from administration and teachers, and more! Coming out of the pandemic, we have the opportunity to re-envision what this event is for the PS 107 community. This year, we hope for the Auction to gross at least $20,000, but ideally, we'll be able to grow that toward our pre-pandemic results. Be a part of the Auction's next chapter! Task at hand: Party planning and money raising, establish a robust auction committee, communications, volunteers, and sort out all those fun details that make events memorable and FUN. This position will be a good fit for you if you feel any one of the following: You want to partner up with a group to make something *big* and important happen for our school; you have a vision for what this event could be or want to help support someone else's vision; you want to be involved with a project little-by-little throughout the year; you always order the signature cocktail.

Sign up

Craft Fair Co-Chairs and/or Committee

Signed Up: 6 / 6

There is still space for those who wish to join the craft fair committe! Click here to sign-up: https://www.konstella.com/app/school/55d376b0e4b09f8eb94b3eeb/committees/636293519b9869b0cd17dfed What is the PS 107 Craft Fair? Inaugurated in December 2021, the PS 107 Craft Fair brings together crafters and bakers, and candlestick makers from within the PS 107 community (parents and students) to sell their creations with a portion of the proceeds benefiting the PTA. Last year's event also included food vendors to complete a fun afternoon. Task at hand: Lead the efforts to organize and mobilize volunteers, crafters, and vendors. This position will be a good fit for you if you feel any one of the following: You like the idea of organizing an event but want to take on a smaller one (compared to larger events like Fall Festival, Auction, etc); you want to focus on and complete a volunteer project within a few months (as opposed to year-round); you know a bit or two about art n' crafts; hot glue and glitter are your preferred modes of expression.

STEM Day

Signed Up: 8 / 10

Come get involved in our STEM Committee. This year we will be working on different ways of bringing more STEM-related activities to our community. This will include bringing back STEM Day. What is STEM Day? STEM Day celebrates all things Science, Technology, Engineering, and Math! Usually held on a Saturday, STEM Day is an afternoon that includes a multitude of hands-on science demonstrations and concepts presented both by outside organizations (think Tiny Scientist, League of Young Inventors, etc) and by PS 107 parent volunteers. A fun day for the whole family! This event has been put on hold since pre-pandemic. Let's bring it back! Task at hand: Lead the efforts to identify STEM concepts that kids love to learn about, gather materials; organize and mobilize outside vendors and internal volunteers. This position will be a good fit for you if you feel any one of the following: You like the idea of community building through STEM; you want to brainstorm ways to bring more science into the school, you enjoy seeing kids light up when they learn how to effectively launch a ping pong ball across the room; Bill Nye the Science Guy is your hero; you wear protective laboratory goggles as an everyday accessory because they look cool.

Sign up