Activities

Thank you for a FANTASTIC Fall Festival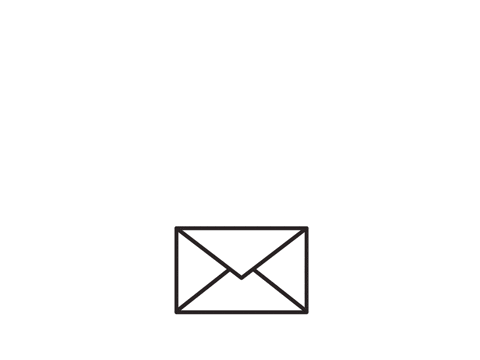 We want to send a huge heartfelt THANK YOU to everyone who joined us on an auspiciously sunny Saturday for the Fall Festival! This was our biggest event since 2019, and you all showed up in major ways, as volunteers, as bakers and craftspeople, and as joyful participants. Our district City Council Member Shanaha Hanif stopped by at the height of the event and remarked on what a great school community we have.
Throwing an event for 1,000+ (!) people truly takes a village. We want to recognize and celebrate ours.
First, a very special THANK YOU to Eve Dilworth Rosen and Nisha Aoyama, our amazing Co-Chairs of the Fall Festival Committee. They led the effort to bring about this spectacular community event and we are so deeply and whole-heartedly grateful.
Thank you to our Fall Festival planning team, for showing up for two months of Wednesday night planning meetings, for stepping outside your comfort zones to make sponsorship asks, for the spreadsheets, the late-night emails, the Costco runs, and the mountain of prep work:
Ayça Aksu
Christine Canedo
Christine Coady
Cynthia Thaler
Davina Benedaret
Eve Dilworth Rosen
Farrah Sanders
Gemma Niblett
Gwen Radsch
Mike Lew
Nia Brown
Nisha Aoyama
We want to give some special shout-outs to some of our staff and parents who lent some amazing skills to the festival:
Allen Spector - for all the lovely graphics
Christina Lowe - for bringing us Brainy Bill and his briefcase of science magic
Corey Seymour - for being the best DJ and MC (*NOTE* Corey is missing one of his maracas, which has sentimental value. Please return to Corey, Biba, Nadia (the parent coordinator), or anyone on the PTA. We can help get it back to him!)
Holly Robertson & Adam Cobb - for always being ready with the gifs and witty copy
Howard Kalachnikoff- for donating delicious focaccias from Rolo's
Joanna Cohen, Jennifer Tirado, Julie Brunner Cross, Marybeth LoPorto, Michele Dente & Shirley Harkins - for slinging and stringing donuts for our adorable sugar monsters
Nadia Benlarbi - for your behind-the-scenes wizardry
Nadine Goellner & Delfina Simon - for keeping us calm and fiscally responsible
Ms. Rinah & Ms. Sarah - for judging the pie contest with all of the love and gravitas our wonderful bakers deserve
Mark and the whole Custodial Team- for getting the building ready before and after
Santi and Frankie - for literally getting the event up and running with our beautiful facilities
Agent Sharon and the whole Security Team for looking out for the safety and security of our community during the event (and always)
The 14th Street Block Association - for allowing us to party in your street!
And thank you to P.S. 107's committee chairs for planning and hosting activity tables, and/or providing crucial supplies and expertise:
Amber Lewis & Ginny Wiehardt - Special Education Committee
Brittany Manley & Sarah Foster - Community Outreach Committee
Diana Gatschet - Annual Fund Committee
Jenny May Reddy & Joanna Lumbang - 5th Grade Committee
Jill Davitt - Gear Committee
Reem Berro & Elizabeth Stoel - Science, Technology, Engineering, & Math Committee
Sowoon Song - Asian American & Pacific Islander Committee
Spring Hofeldt & Sarah Harlow - Art Committee
Finally, we want to thank all of our day-of volunteers, our heros - and their equally heroic partners who made their shifts possible. Without you, there couldn't have been a Fall Festival (we pulled this list from the Konstella sign-up sheet, so apologies to anyone who is missing and/or jumped in and lent a hand during the event that we were unaware of, but we are thankful for you too!):
Aaron Goldfarb
Adam Muskett
Alice Mackenzie
Allen Spector
Alyse Dosik (also our social media documentarian)
Alyson Day
Amanda Berman
America Billy
Ana Irizarry
Antje Sommer (also a raffle prize donor!)
Antoine Abeille
Bertha Gallardo
Biba Milioto
Bobbie Edwards
Bradley Allen
Brenda Flockhart-Shanks
Brooke Newbold
Caitlin Tracey
Caitlin Gallagher
Cara Ruda
Cara Allen (also a raffle prize donor!)
Carolyn Weiss
Catharine Kendall Hannoosh
Chad Rimer
Chase Madar
Christina Lowe
Connie Chung
Crystal Park
Dan Gomez
David Wang
DeeDee Sanchez
Demsey Talabong
Desiree F
Desiree Talabong
Diana Gatschet
Elena Lucero
Elif Franco
Elise Batscha
Elizabeth Jordan
Ellen Doyle
Emily Hager
Erik Holm
Erin Sheth
Eunice Lee
Faith Moore
Farrah Sanders
Feba Michel
Fryda Lidor
Ginny Wiehardt
Greg Pattillo
Howard Kalachnikoff
Heather Brausa
Holly Robertson
Ian Temple
Irina Resnick
Iryna Plaskon
Ivy Tang
Jake Wilhelmsen
James Bednark
Jennifer Jerutis
Jennifer Gallico
Jenny Gallardo-Stern
Jenny Bogo
Jenny Xiradakis
Jill Davitt
Joanna Lumbang
Jocelyn Fung
Joe Gwozdz
John Ore
Jonathan Armenta
Jonathan Busky
Julia Kalachnikoff
Julia Wu
Julie McCarroll
Julie Porter
Junko Hirata
Kajal Below
Katerina Drisi
Katie Lane
Kelly Newton
Kerstin Hofmann
Kristen Ying
Kristin Bane
Kseniia Smirnova
Laura Hauch
Laura Mendelsohn
Lauren Aviv
Laurie Tamis
Leah Morfin
Leslie McCleary
Lucia Rahilly
Madeline Neighly
Maisie Tivnin
Mandy Gunton
Margaux Turchiano
Mari Hagiwara
Mariana Nannarone
Marija Ringwelski
Mark Taylor
Mary Pratt
Matthew Solly
Max Gallico
Mechelle Chestnut
Meghan Shann
Melissa Wong
Michelle Spiegel
Mika Kleban
Natasha Haidous
Nate Heasley
Neeta Menon
Nesta Alexander
Nick Kusnetz
Orson Robbins-Pianka
Patrick Huguenin
Paul Bautista
Paula Allen
Perrin Harkins
Peter Aronoff
Peter Sluszka
Polina Burt
Rebecca Dell'Aglio (we saw the cotton candy in your hair, and we love you for it)
Reem Berro
Rick Tackett
Ruby Andreolli
Sarah Baratti
Sarah Foster
Sarah Haden
Sarah Ladner Gomez
Sarah Liebel
Severine Pardo-Espinal
Sowoon Song
Stefanie Benner
Sunny Hwang
Susy Jackson
Tali Horowitz
Tara Bose
Tatiana Nassy
Thad Bzomowski
Tim Dennehy
Tina Chapman
Todd Lawton
Tyghe Trimble
Vanessa Sparling
William O'Reilly
Yumi Kobayashi
Yuriko Li
Zach Schulz
Zoë Young
Zohn Rosen
Events like this only happen due to our amazing community of volunteers. We are so grateful!
PS 107 PTA