Activities

FUNdraising opportunity–calling all party hosts!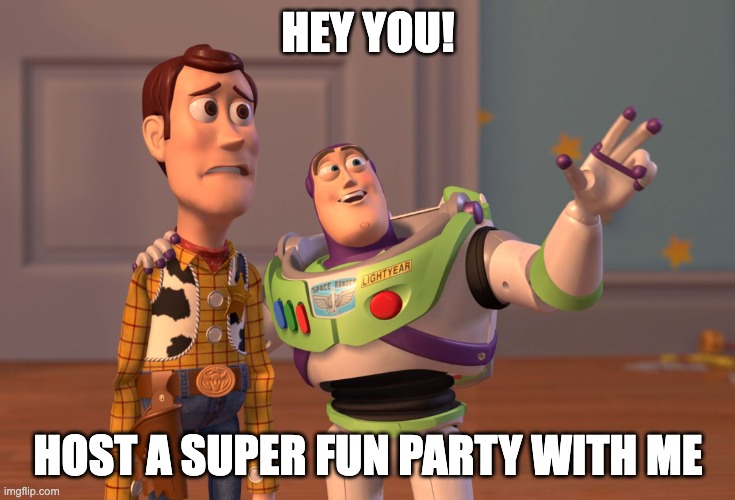 Sick of the pandemic? SO ARE WE. And it has underscored the need for kids to have the stimulation of a wonderful school to thrive. Thornhill relies on fundraising to make the extra magic happen - experiences like art with Ms. Gelbron, drumming with Pope and library with Ms. Fox, wonderful teachers aides, and so much more.
Now's your chance to put the fun in fundraising by hosting a party!
And even in a pandemic, we believe we can do this safely.
Thank you to those who've expressed interest in hosting parties! A kinder movie night, cultural fest for Holi and hosted skills course and trail ride by the one and only Jeff Cleary of Cleary Bikes are already in the works.
What sort of party might you like to host?
Hosted Parties are a critical part of the annual Thornhill Auction, coming up on March 26, and raise lots of money for the school. The parties happen all year long, offering a world of creative opportunities for fun, and can be as elaborate or simple as you'd like.
You do not have to be an experienced host or an extrovert to hold a successful Hosted Party!
These events are organized by a Thornhill parent, group of parents, and/or our teachers. Hosts share the cost of putting together their event, while guests pay to attend and all proceeds go to the Thornhill Parent Faculty Club (PFC) to support school programming. Let these past and new party ideas inspire you:
Virtual parties, like cocktail tastings, escape rooms
Cookie decorating party
MasterClass-style learning events - share your expertise for a good cause
TK/K Teddy Bear Tea Party
Make your own "Thornhill Class of 2022" T-shirt
Family hike and picnic lunch
Neighborhood scavenger hunt
Hosted private dinners with wine pairings
Moms' movie night, family game night
Nail salon soiree
Kickball tournament
18 rounds and the "19th hole"
Celebrate summer pool party
Hosted Parties are a fun way to bring Thornhill families together and raise much needed money for the ones we care deeply about – our kids. Past year's parties raised more than $40,000 to help fund Thornhill programs. This year, the auction committee will help provide guidance for COVID-safe events aligned with CDC and school protocol.
Want to host? Email hostaparty@thornhillschool.org with the host name(s), event date and a description of the party, maximum or minimum number of guests (if applicable). And if you don't have all the specifics but just a willingness to host something, email anyway! We are happy to help you get started, connect you with other families to co-host an event, or answer any questions regarding this fundraiser.
Thanks!
Laura Borrman
Auction Hosted Parties Committee & parent to a 1st & 2nd grader